At any time of the year, if you wish, you can make original and beautiful crafts for your home with your own hands. Well, what is the simplest natural material you can find all year round? That's right, these are, of course, bumps. Not many people know that cones can be used to make interesting crafts for any occasion. Your desire and imagination will help you decorate your home and revitalize the interior for the New Year 2021 celebration. Well, if nothing comes to your mind, then look at 12 cone crafts that you can do yourself. They are sure to please everyone!
The best New Year's crafts from cones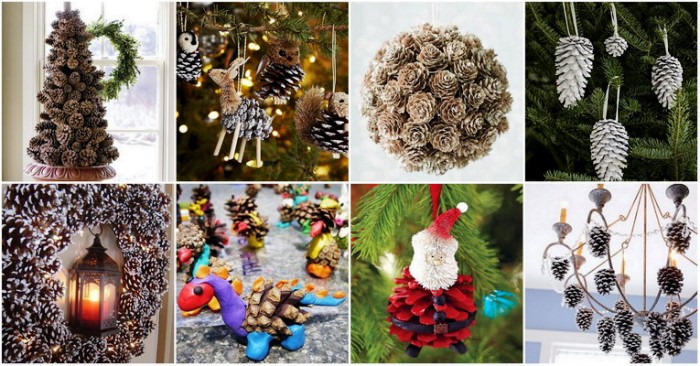 A few secrets before using buds:
In order for the bump to open, you need to put it in a warm place, and it is best to place it in a solution of wood glue for about 30 seconds, then dry it well. So you can not only open the bump but also fix its shape, as well as prevent deformation of the finished craft.

In order to change the shape of the cone, you need to soak it in water. Then wrap with rope, giving the desired shape, and dry.
Thanks to these little secrets, you will always get beautiful and neat crafts.
1. New Year's decoration "Colorful cones"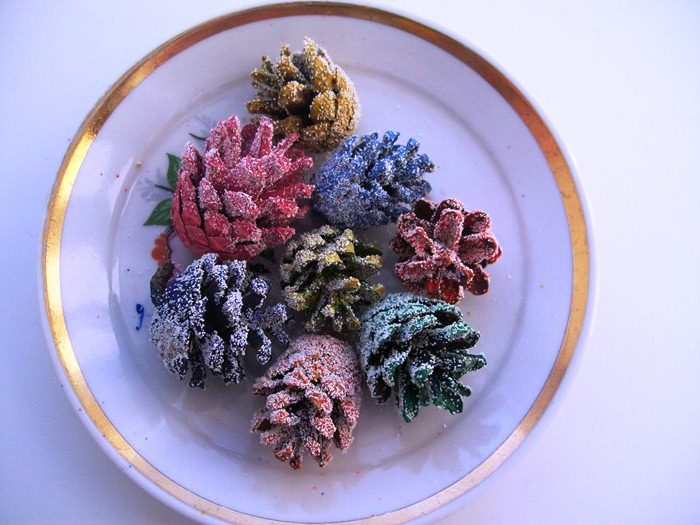 Often this material is used to decorate the house and interior for the New Year's holidays in 2021. The simplest decoration is gold or multi-colored cones.
2. New Year's wreath on the door of cones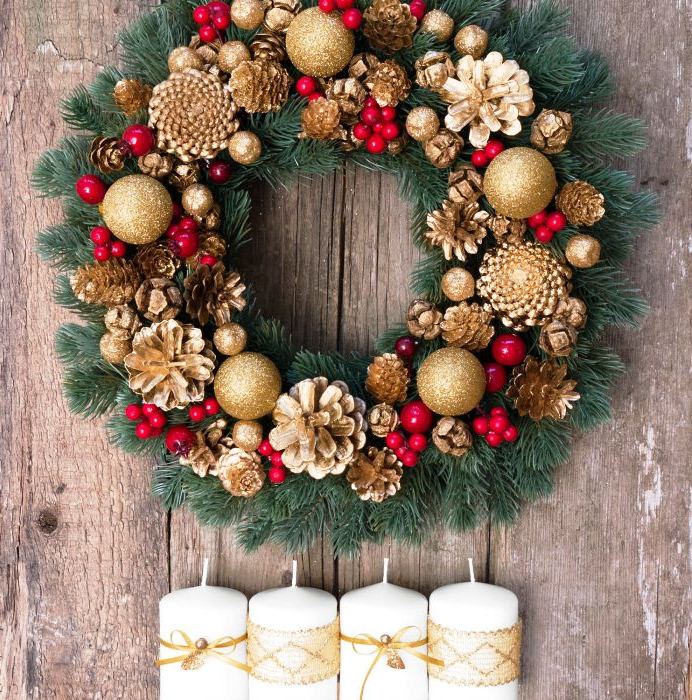 It is customary to decorate the entrance or interior doors of the house, walls with a New Year's wreath of cones. In addition to the main material for creating a wreath. You can also use dried flowers, ribbons, and so on, thanks to which you will create the most unique masterpiece of art with your own hands. Read step-by-step instructions on how to make a wreath for the New Year 2021.
3. The original pineal ball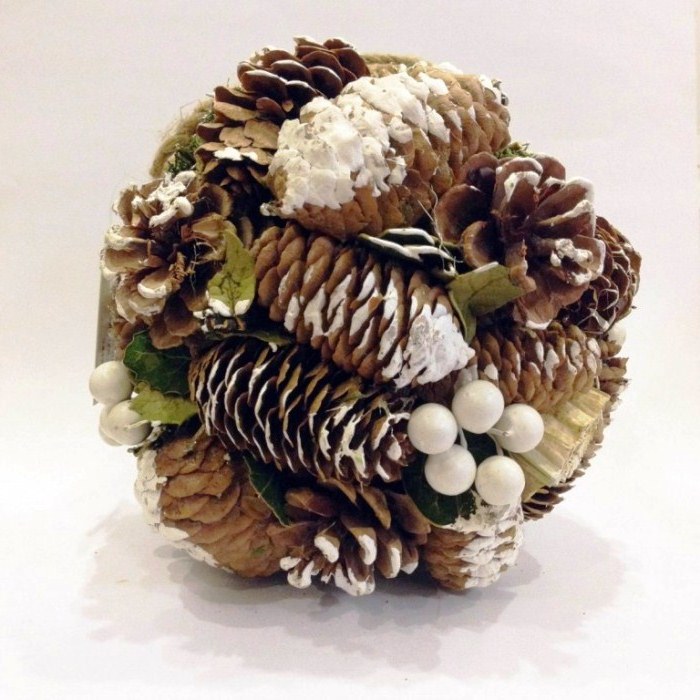 This ball turns out to be downright huge, in the photo, it looks smaller. It can be used as New Year's decor or as simple home decor.
4. Candlesticks made of cones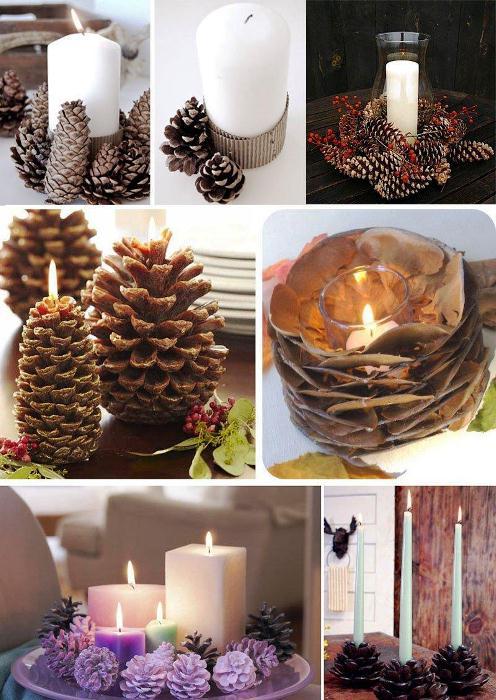 You can simply insert a candle into a pine cone, or you can put it on a beautiful dish and add a few colorful cones. The photo shows ideas for making cones with candles.
5. New Year's Santa Claus from cones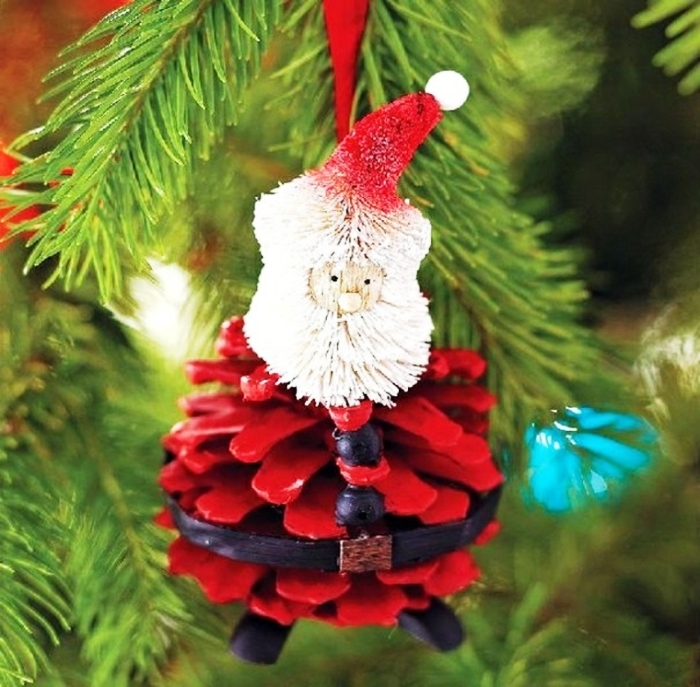 You can make such a Santa Claus out of a cone, or any other character. Such crafts can be used as toys for the Christmas tree. In this case, the main thing is your imagination and skill.
6. Chanterelle from cones
If you want to have fun and usefully spend time with your children, then bumps are exactly what you need. In addition, to collect them, you need to go to the park or the forest, and this is also a walk in the fresh air. Another benefit of cones. Well, when you stock up on these wonderful materials, one thing remains to come up with an idea for a beautiful craft from cones with your own hands.
7. The original basket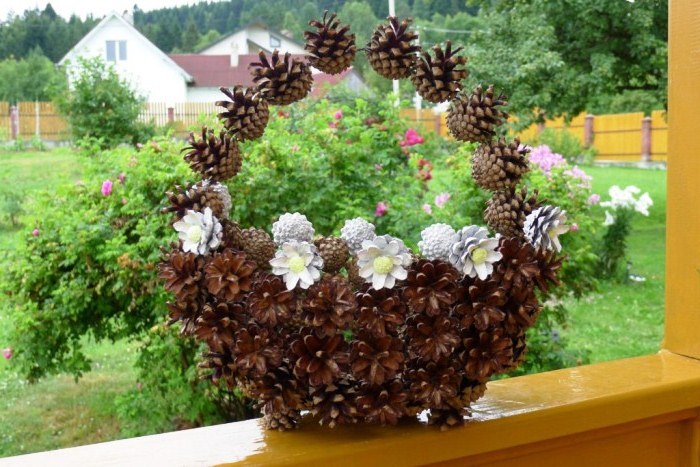 Of course, to make such a beautiful basket as in the photo. You need to spend a lot of time and patience, but it's worth it! It turns out a beautiful piece of cones that can please the eye not only in autumn but all year round.
8. Hedgehog made of plasticine and cones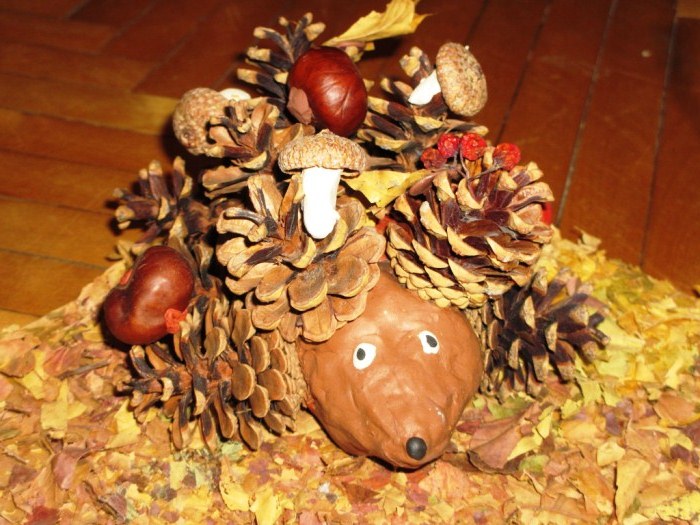 Another fun craft that you can do with your kids. This craft is suitable for autumn exhibitions in a kindergarten or school. In addition to cones, additional materials will be needed, plasticine, chestnuts, acorns, and leaves.
9. Photo frame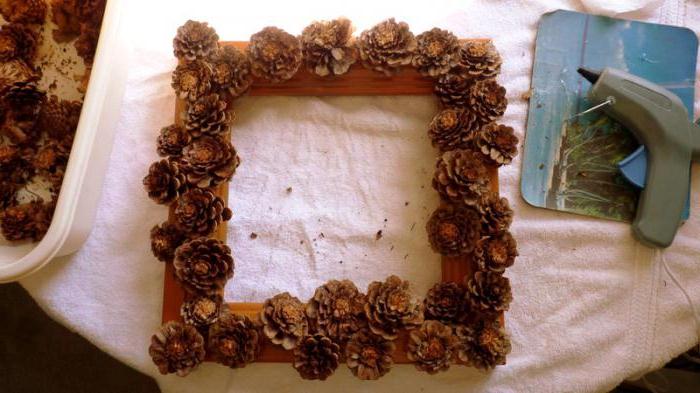 A photo frame decorated with pine cones will look very interesting. Take the following materials for work: photo frame, cones, decorative elements (rhinestones, ribbons, etc.), glue.
Step by step work progress:
Glue the cones over the entire surface of the frame. Apply different sizes and glue in a random position to give the product an unusual look.

Between the cones, you can glue bows made of thin ribbons, rhinestones, beautiful beads, etc. Use a minimum of decor. So the future photo frame will look more elegant.

If you cover the surface of the flakes with coarse sea salt, it will create the effect of snow. You can glue the salt with glue. Give the frame time to dry. The work is ready.
10. A flower pot made of cones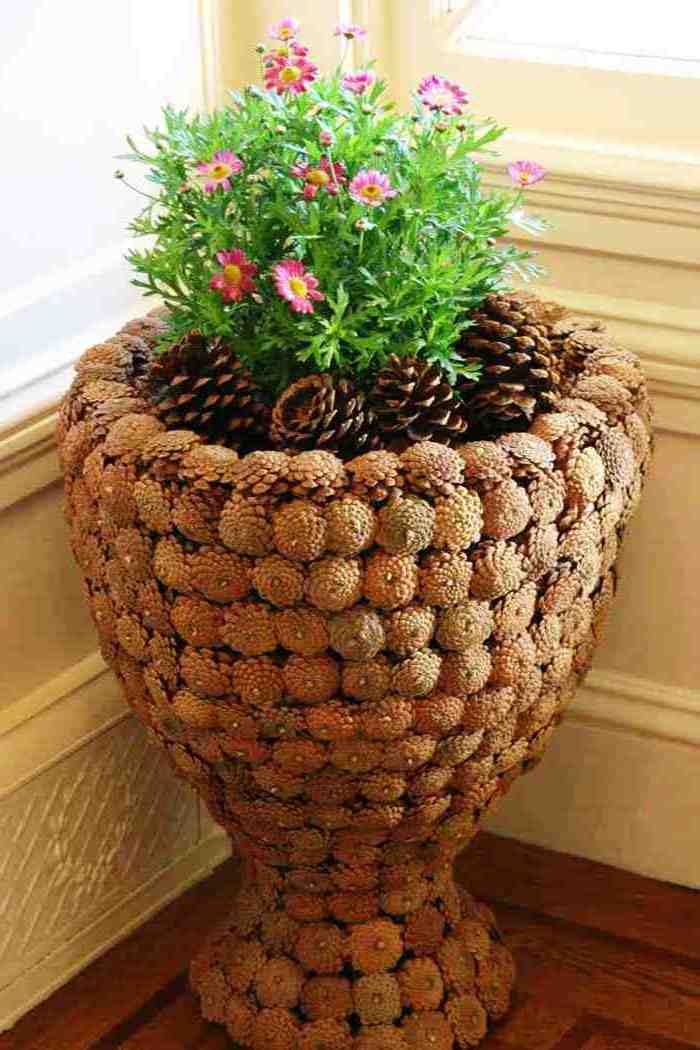 Of course, the idea of ​​such a craft deserves attention, but its implementation will require many high-quality cones of almost the same size, and most importantly, a lot of patience and iron perseverance.
11. Bouquet of cones
A very original New Year's bouquet of their cones, having made which you can present it, even for a wedding. Also perfect for themed autumn and New Year photo shoots.
12. Pine cone suspension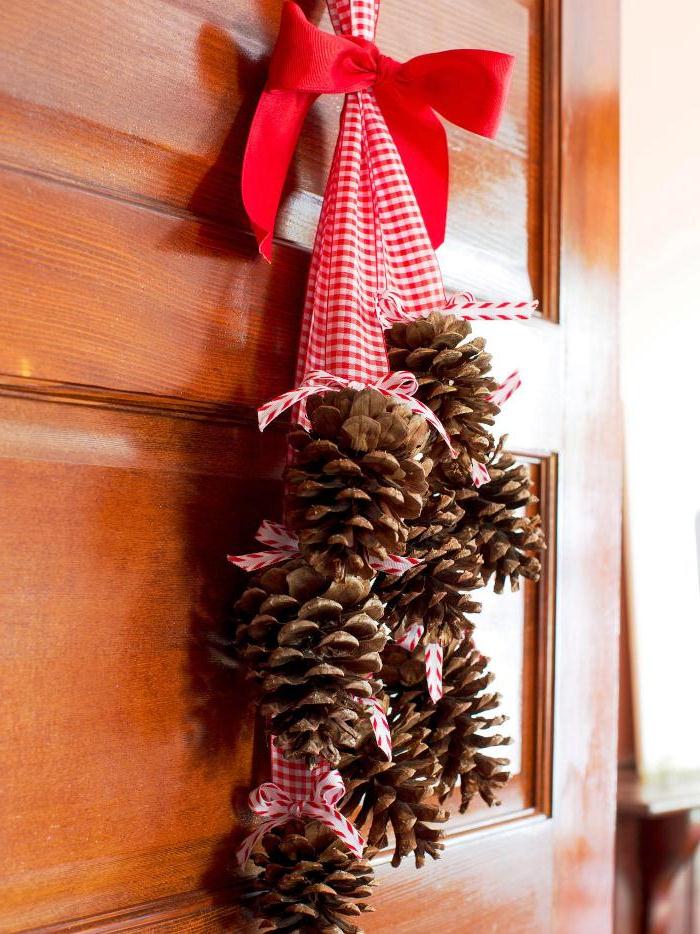 Another simple option, how to quickly and beautifully make a craft, having only one bump and a satin ribbon. Well, of course, what was generally beautiful and effective, it is better to do several such years with cones as shown in the photo.
Happy New Year 2021!