If we consider the fashion trends in interior design in general. They are moving towards simplicity, brevity, and comfort. This determines the popularity of minimalism, Scandinavian style, loft trends, and others that welcome a large amount of free space.
As for the wallpaper, in 2020, both plain colors, imitating painted walls, and bright patterns are popular. Together with experts, we have prepared an overview of the TOP 3 wallpaper trends that will be relevant for many seasons in a row.
Interesting Gradient
The trend for gradient transitions is observed not only in finishing materials but also in other aspects of life. For example, this is one of the most fashionable trends in a modern manicure. The transition from light to dark shades, and vice versa, is relevant. Here, the designers do not set limits. Such wallpapers look very good in the interior of the living room, bedroom, and nursery.
Alternatively, you can use them to highlight the dining area in the kitchen or use them as a visual accent in the room. This wallpaper fits perfectly into minimalism, which does not imply the use of more than three shades. Gradient transitions seem to "blur" the same color, so they do not look colorful.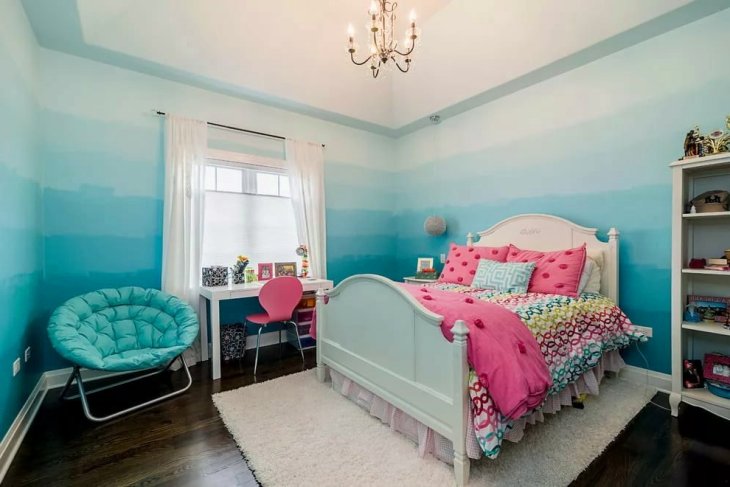 Important: we recommend combining the gradient with the color of the ceiling (ideally, the shade of the ceiling covering should match the top shade of the gradient palette). This is necessary to maintain the visual integrity of the perception of space.
The most daring can safely experiment with color contrasting gradients, in modern interiors, they also have a place to be.
Stylish Metallic Effect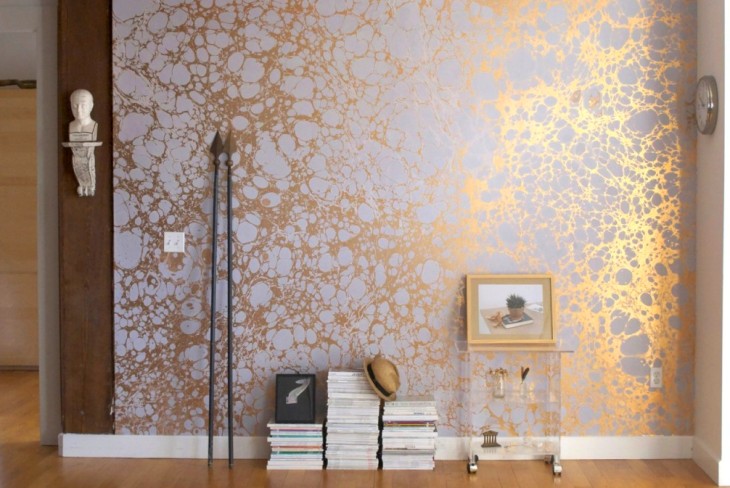 Nowadays, there is an increasingly graphic trend, which is expressed in the use of black and graphite elements in furniture, decoration, and accessories. Wallpaper with a metallic effect will slightly "dilute" the asceticism of the strict design. They look amazing!
Wallpaper can be matte, glossy, or embossed, but the rougher their texture, the more modern your interior will look.
Home Jungle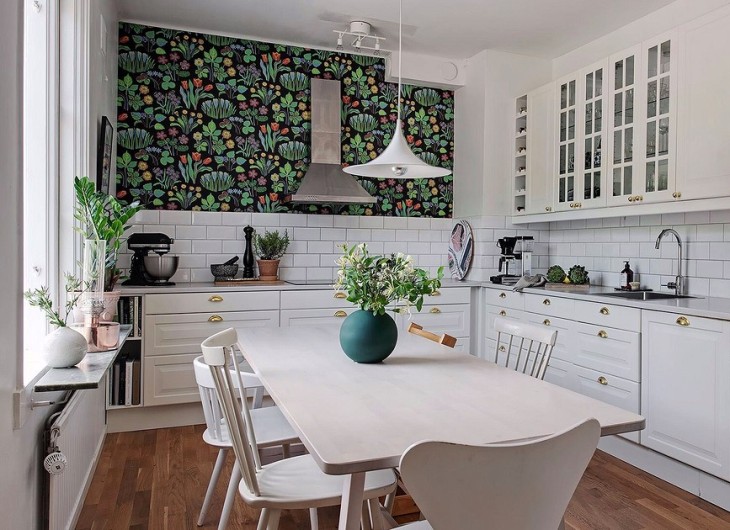 Such wallpapers can be found in almost every interior of the inhabitants of Northern Scandinavia. Despite the fact that monochrome is clearly traced in the Scandinavian style, wallpapers with large floral prints act here as a visual accent. The "refresh" the interior well and fully correspond to the Scandinavian style.