Modern interior design requires a creative approach to New Year's, especially New Year 2021. Instead of traditional Christmas wreaths on the door and classic forest beauties in the room, you can use an alternative option and make a Christmas tree with your own hands. Such a man-made miracle will be no worse than a real Christmas tree, but at the same time, it will not leave crumbling needles behind it and will preserve the flora.
1. Trees made of cardboard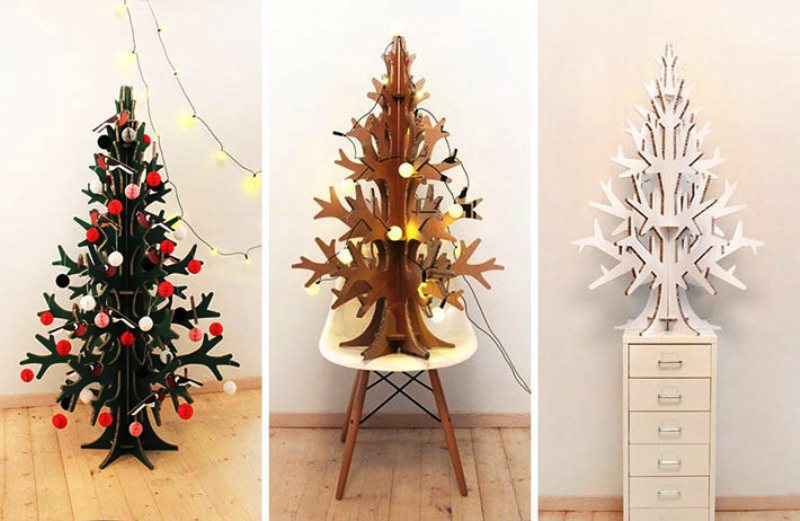 Christmas trees cut from cardboard are easy to install and can be stored folded without taking up much space and used for many years. The size and shape of the branches are chosen independently based on the size of the room, as is the color of the craft. Cardboard products are environmentally friendly and safe.
2. Branches with lights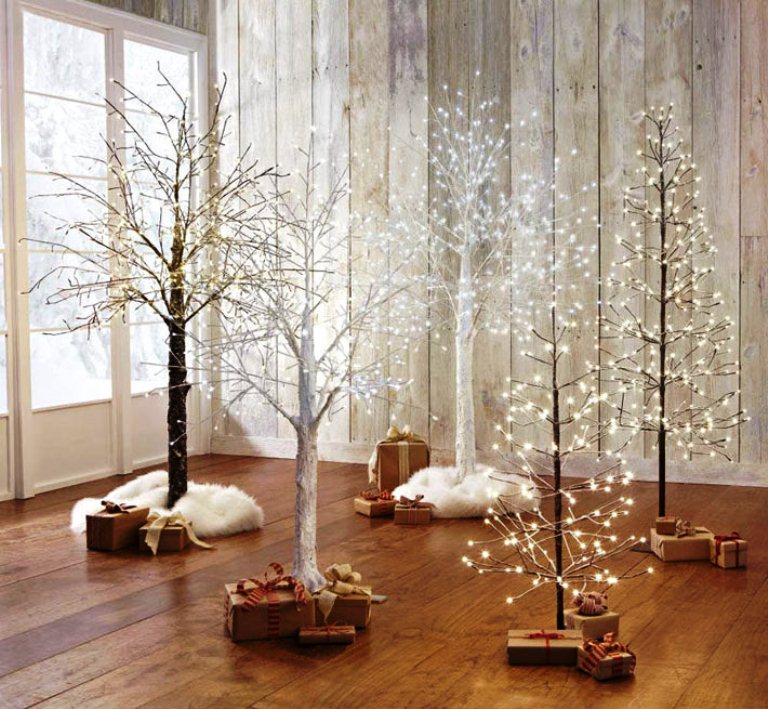 For those who are friends with electricity and have an extraordinary imagination, the idea of ​​making a Christmas tree with built-in garland lights will obviously be to their taste. Such a composition can be made from garlands where some of the bulbs have burned out and do not work.
3. 3-D effect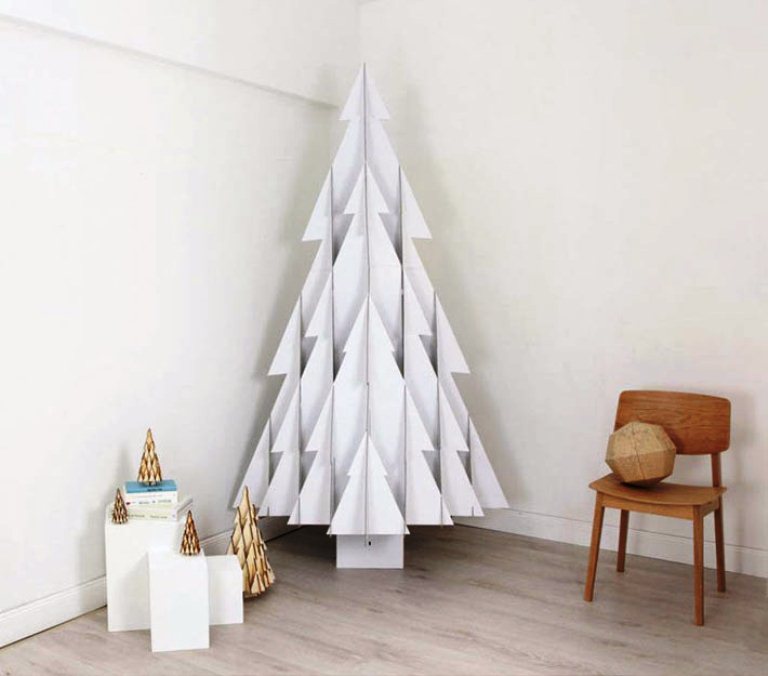 A cardboard Christmas tree for the New Year 2021 with a 3-D effect has a flat backside, which makes it possible to lean on the wall and save space in small rooms.
4. Scandinavian style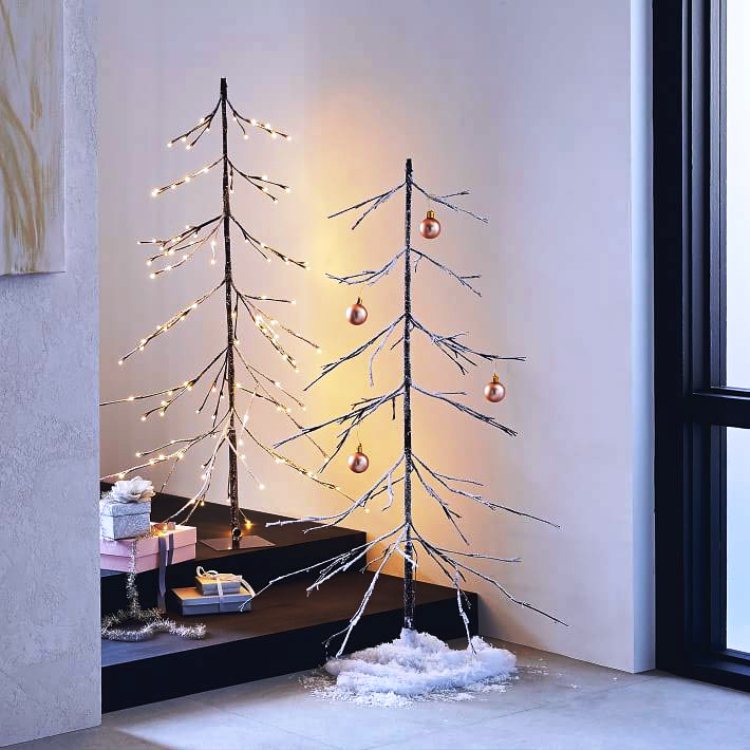 A simple herringbone with sparse arrow-like twigs is perfect for Scandinavian-style interior designs. They can be decorated with artificial snow, supplemented with imitation boxes with gifts. These trees are cute, do not take up much space, they can be placed throughout the house.
5. Wooden Christmas tree without needles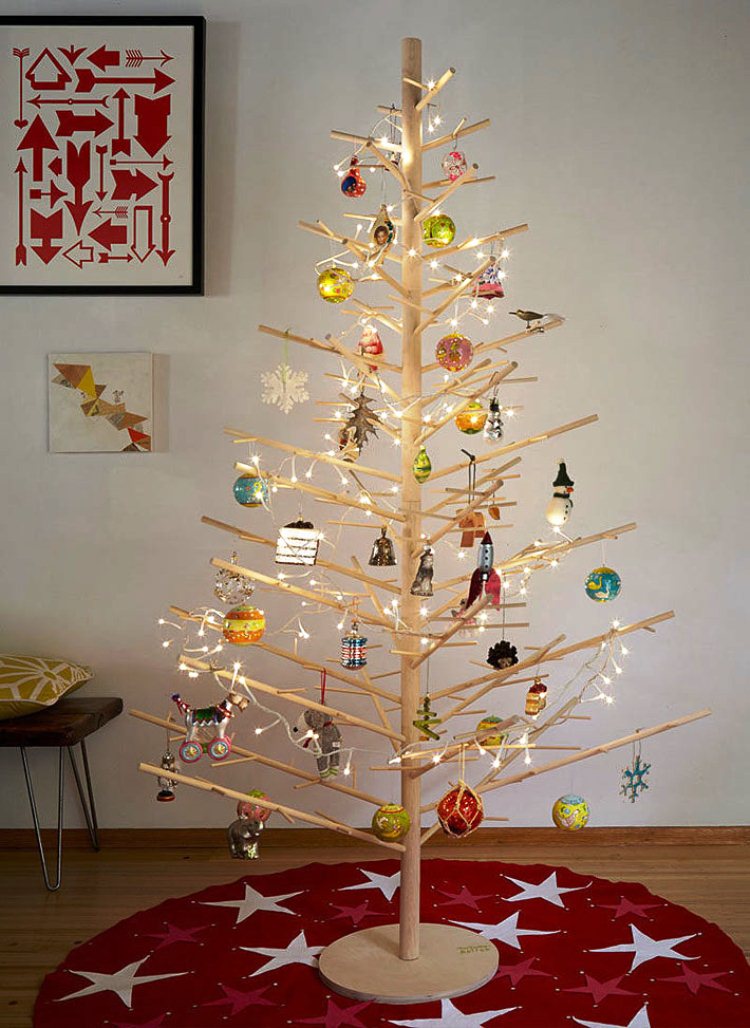 It will not be difficult for a carpenter to make an elegant Christmas tree, with perfectly chiseled branches, but without needles. Creatively, didn't you hoist?
6. Made from cubes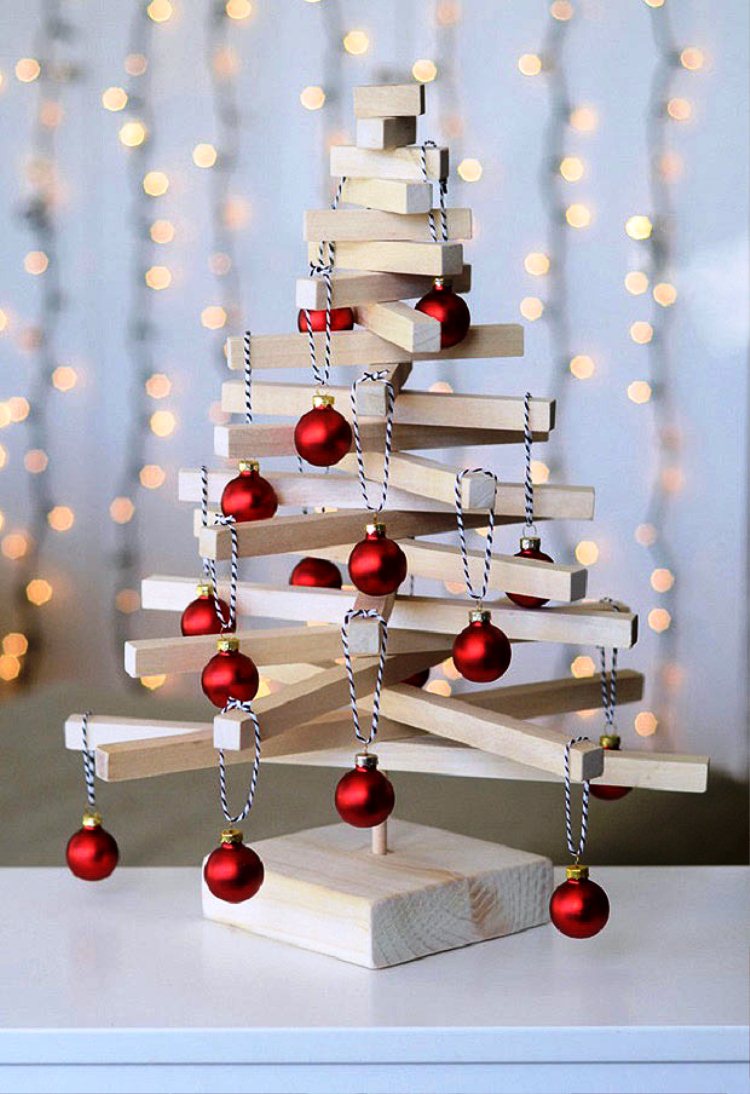 Another creative option is a more powerful transformer. Such branches have a perfect geometric shape. After the holidays, the tree is easy to disassemble and put away in a box. Such unpretentious wooden structures look great decorated with Christmas balls and garlands.
7. Wall sticker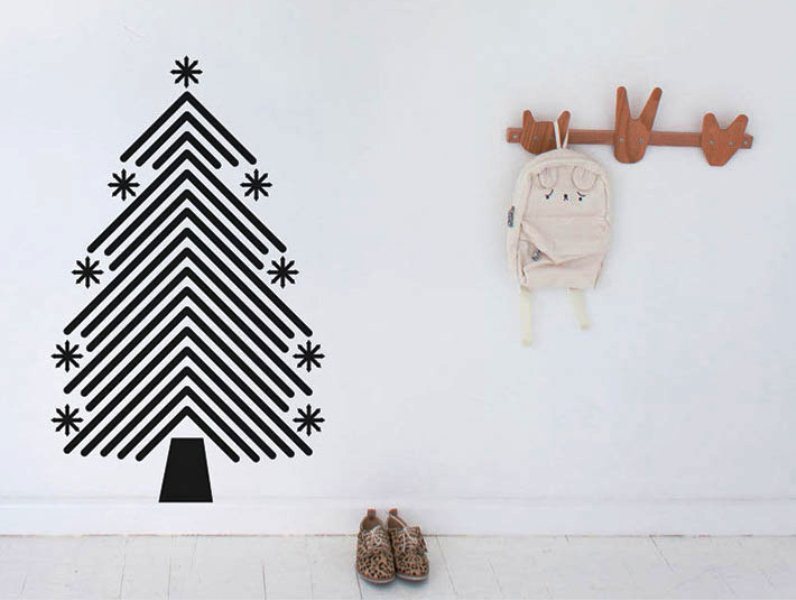 Even in the smallest interior, there is a place for such a festive tree. It can be painted or pasted on the wall. This option will be appreciated by minimalists and young people.
8. From cardboard with backlight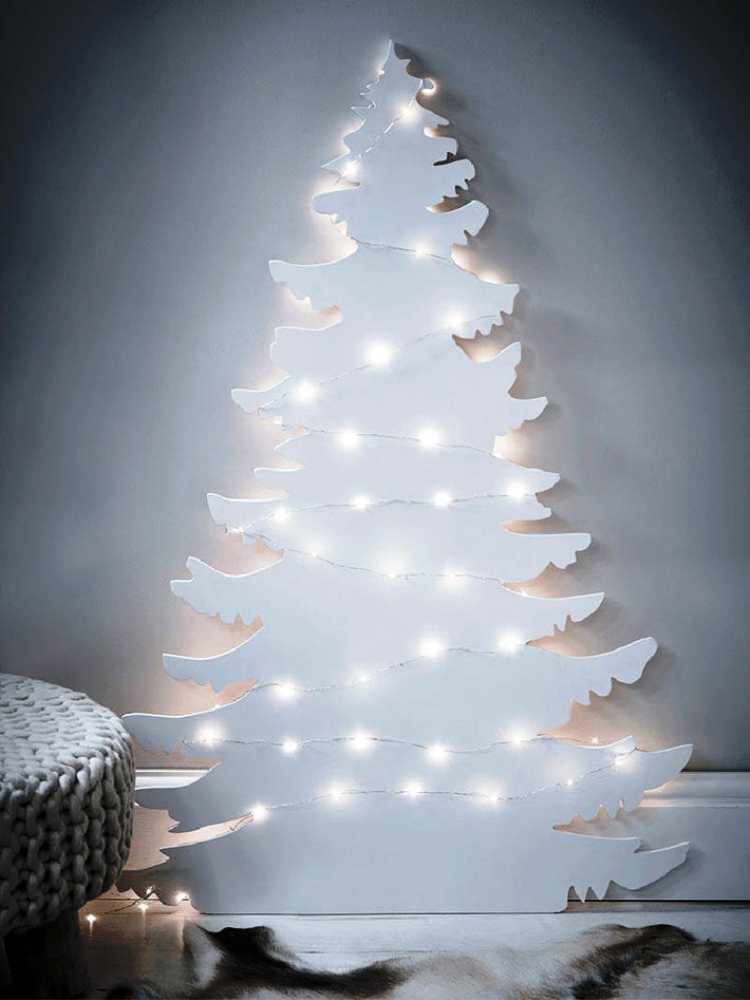 Another simple version of a spectacular Christmas tree for the New Year 2021! It is cut from white cardboard and simply sits against the wall. A garland thrown over carelessly completes the composition.
9. Hanging from acrylic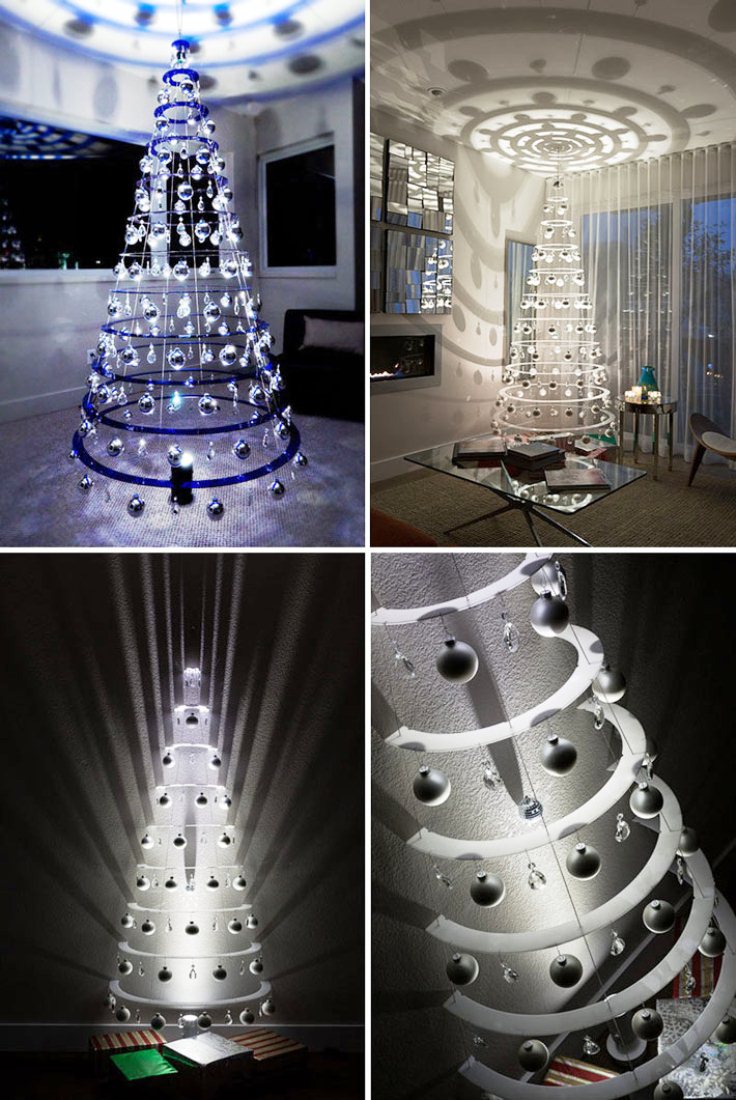 A chic acrylic hanging tree is suitable for large rooms. With beautiful lighting, they will become the main accent spot in the house. For small rooms, you can use half rings fixed in the shape of a Christmas tree near the sconce. They will create a festive, fun atmosphere when the light is on.
10. Futuristic glowing trees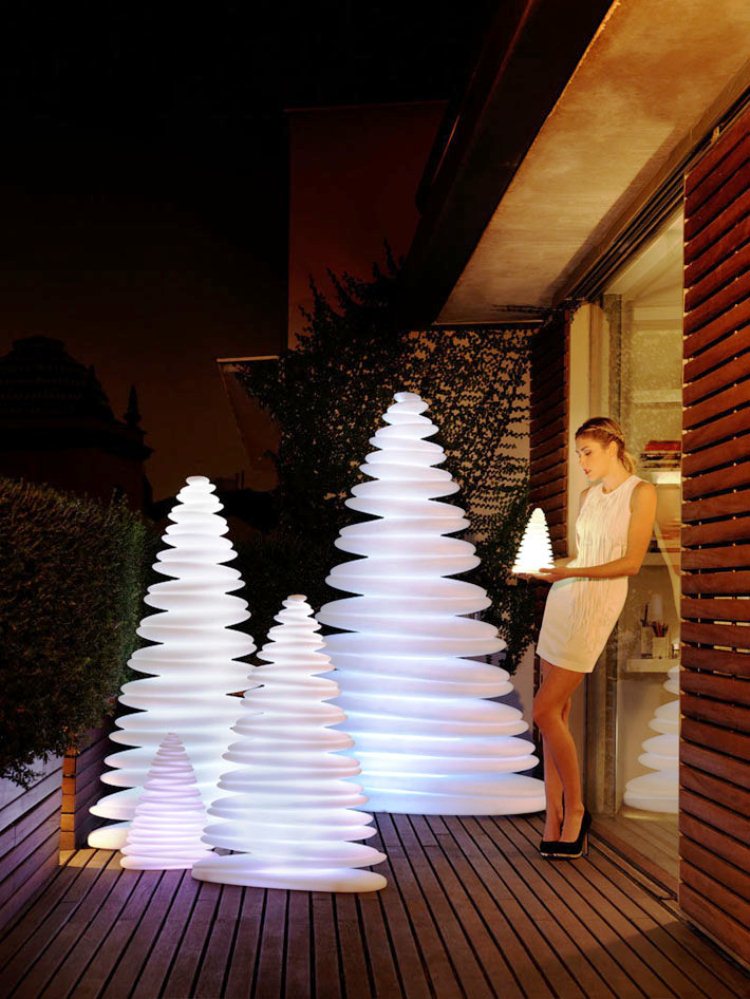 Electric stylish Christmas trees will brighten any interior design.
11. New Year's Scandinavian minimalism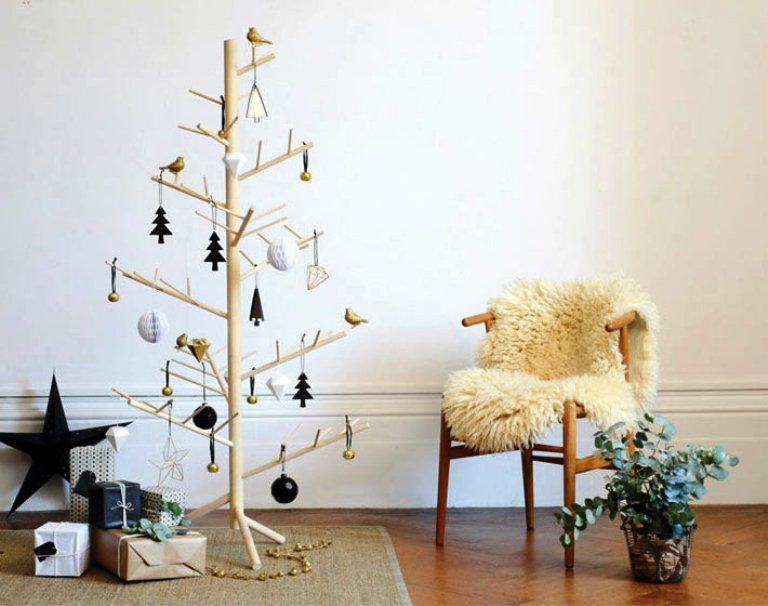 A minimalist New Year's Scandinavian style inspired me to decorate a small wooden tree to create a simple festive atmosphere in a small space.
12. Children's Christmas tree from a slate board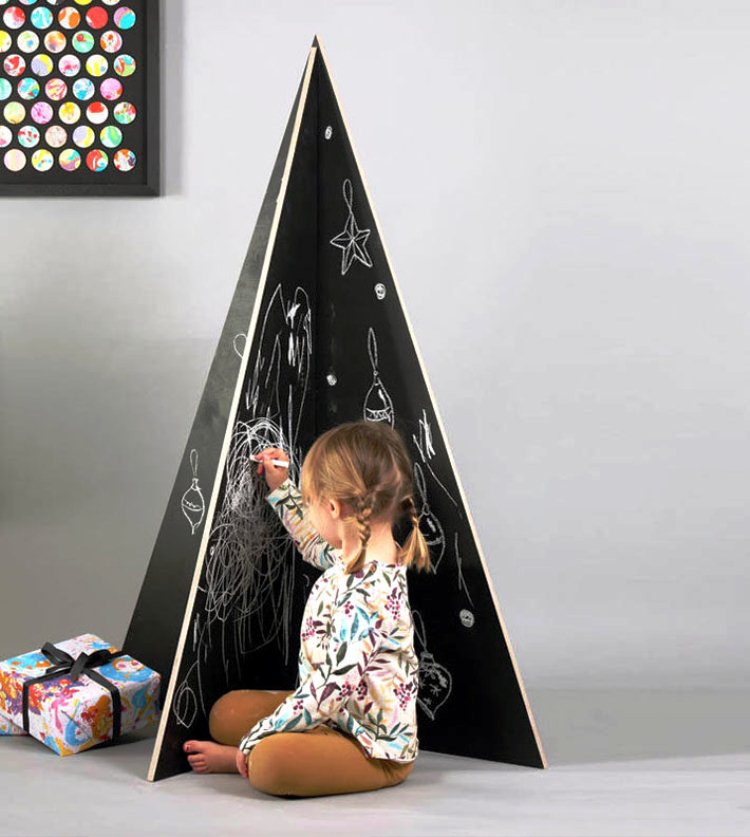 This chalkboard Christmas tree will perfectly fit into the interior design of a playroom or children's room. To set a festive tone, just give the children crayons.
Ideas of beautiful Christmas trees on the wall