The ideas for decorating and decorating a room with your own hands, presented here, will delight nature lovers. They will help to bring a summer touch to the interior of the house.
A little inspiration and in your hands garden flowers will turn into tapestries, a cut of a fallen tree will become a table, and from the collected leaves you will get a real work of art. You will only need simple blanks from a craft store and natural material collected on the street.
When not used to serve tropical cocktails, this tray can simply decorate the kitchen table. Skillfully inserted into the resin, monstera leaves enliven its plain white surface.
If you like rose petals more than palm leaves, you can decorate your tray with flowers using the same decorating technique.
To create such magnificent panels, dry the leaves between the pages of a large book beforehand.
It doesn't take a special occasion to decorate your home with a garland of dried flowers. Any natural material can be strung on a thread: berries, leaves, and even cones.
Leaves and flowers collected during a walk in the summer forest or park, insert into minimalistic wooden frames. Attach the finished transparent panels to the window glass, and sunlight will enter the room through them, as if through the foliage of real trees.
There are plants that do not need to be watered. These are aerophytes "air" plants that receive moisture from the atmosphere. They can be successfully used for original wall decoration. Take round magnetic jars, some gravel, and moss and create your own wall-mounted mini terrarium.
Even in the smallest apartment, there is room for a couple of tiny cacti in egg cups. Plain white plow worts can be brought to life by painting funny faces on them with special porcelain paints.
Create an underwater garden in glass vases at home, and you can always watch the life inside it. You can populate it with fish or turn it into a pond with lilies.
If you want to feel connected to nature while at home, but do not like to care for plants, this cut wood table is what you need.
By collecting plants that are well preserved: eucalyptus, rose, lavender, and yarrow you can create garlands that will please the eye all year round.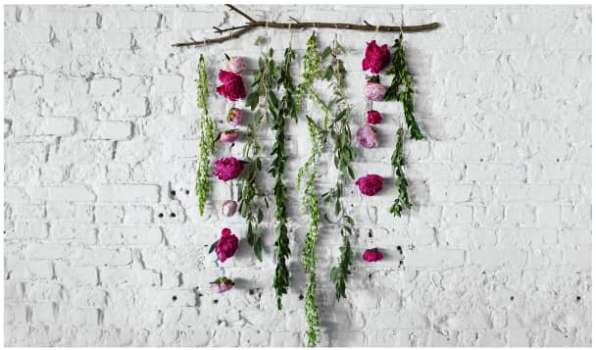 Share these amazing decorating ideas with your friends and also suggest your room decorating ideas in the comments.