Hand-made items fill the house with special warmth and comfort. Moreover, they turn out to be exclusive. We offer an overview of creative lamps and chandeliers that will completely change the atmosphere in the room, turning into an object of envy from the groans of friends and relatives. Moreover, they are made from everyday objects that are usually thrown away.
1. Paper Chandelier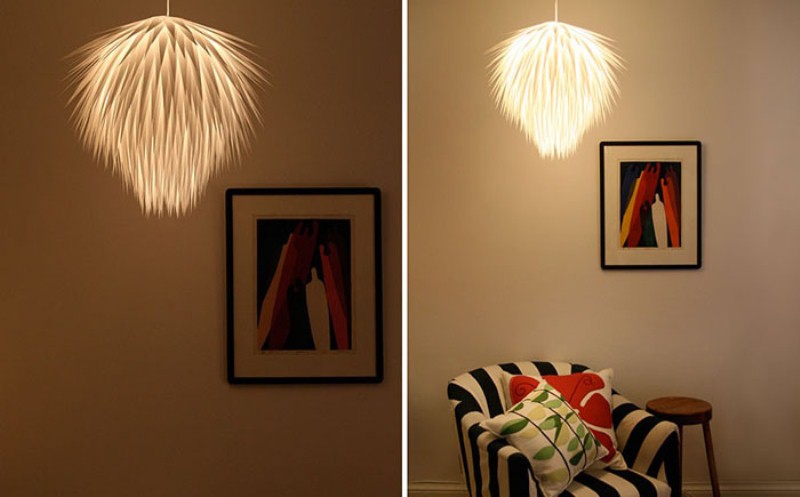 You can safely involve children. Applique work for them will turn into a fun process.
2. Tongue chandelier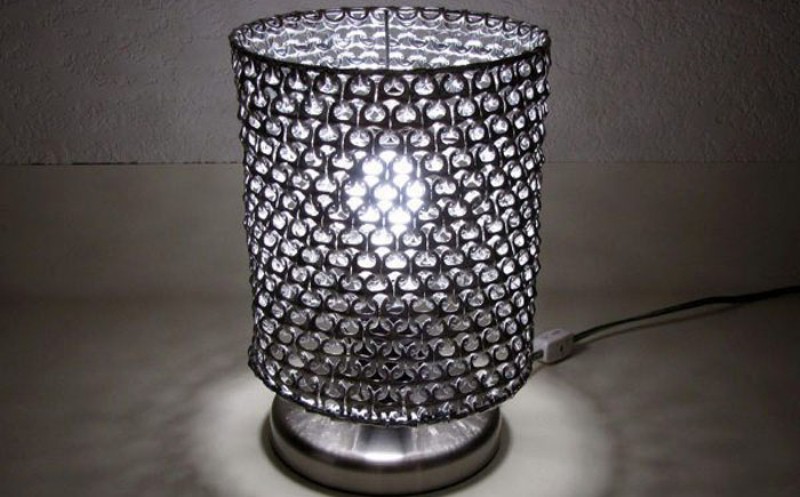 They opened a can of a drink, olives or canned food, and saved the tongue. Over time, enough of them will gather to make a pretty desk lamp.
3. Lamp made of yarn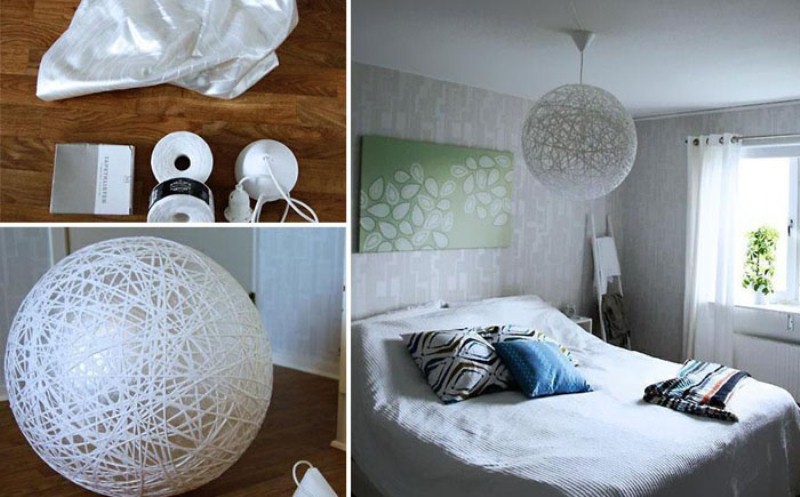 A great way to dispose of the leftover yarn, especially. Since you can show your imagination and make it not only monochromatic but also multi-colored.
4. Chandelier "Globes"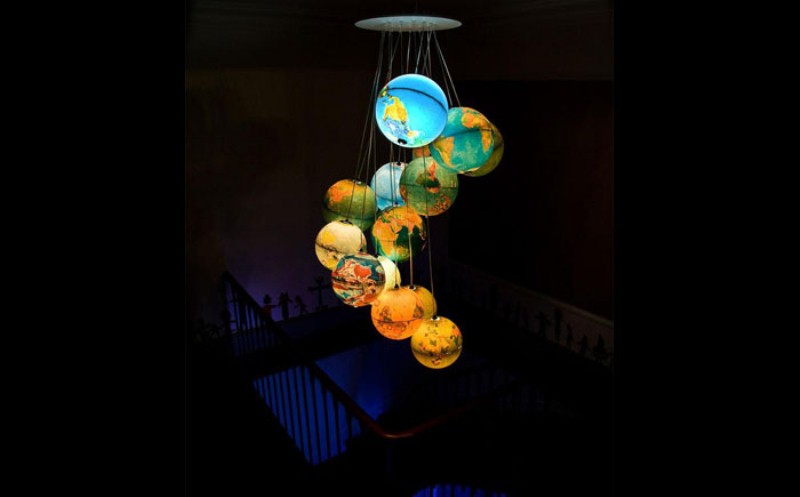 Several globes can make a wonderful cascade chandelier, a great way to light up a flight of stairs.
5. "Clouds" lamp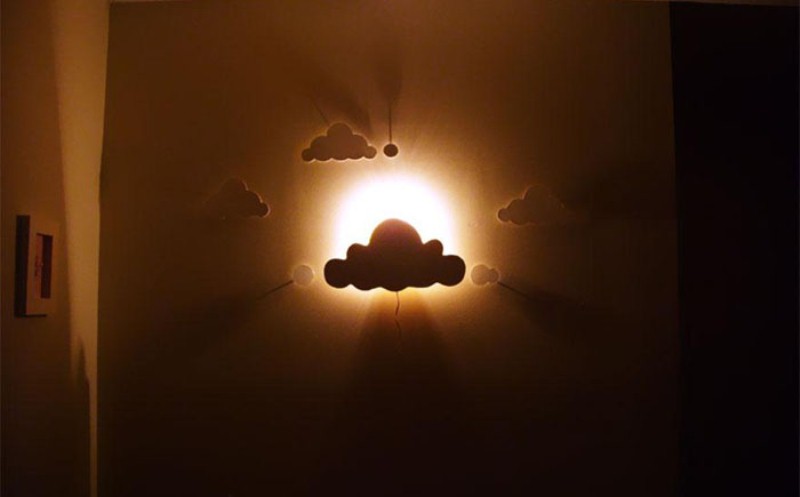 A large cloud is cut out of wood, but the rest and the switch are made of cardboard.
6. Silverware chandelier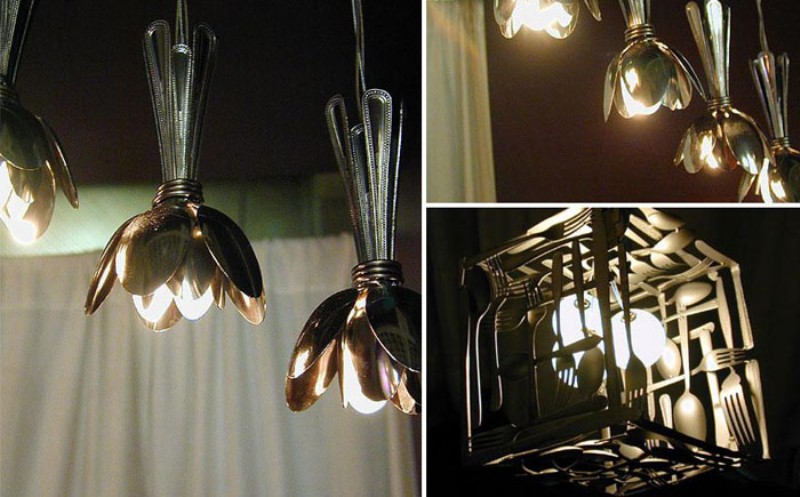 Fansua Lego suggests a strange option, he believes that the best way to store cutlery is a chandelier.
7. Kitchen chandelier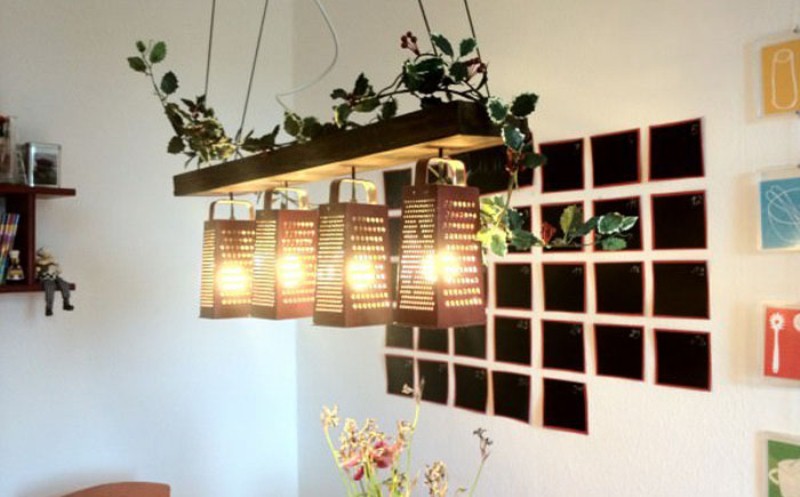 A chandelier made of ordinary metal tetrahedral beads will look incredibly beautiful.
8. Cupcake Tray Chandelier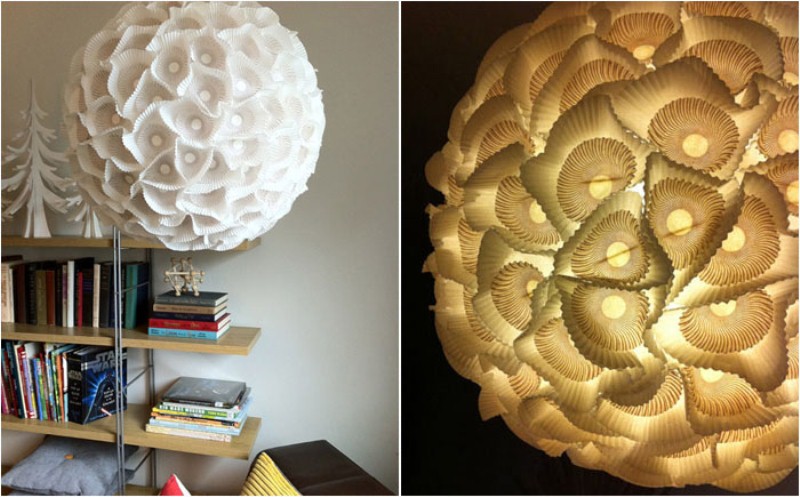 One day, Heather Jennings saw an amazing Rhododendron chandelier in a store, but it cost more than $ 800. Then the designer decided that you can do it with your own hands just as well. To do this, she needed paper cupcake tins.
9. Chandelier from hangers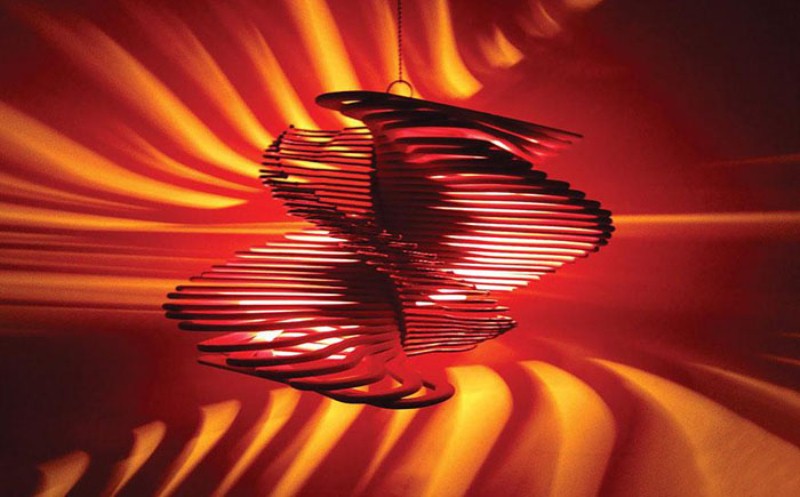 Natalie Simpson found no less original application for ordinary wooden hangers. But they look amazing in the form of a chandelier.
10. Pumpkin lamps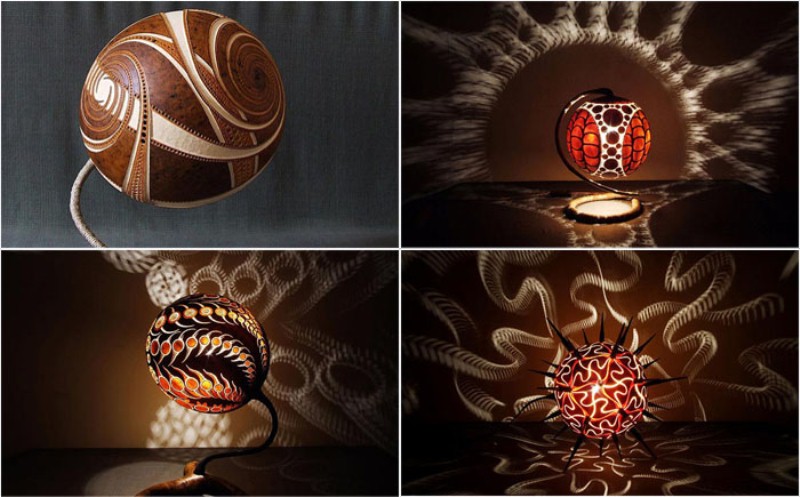 It will probably be difficult to find a more original chandelier than a pumpkin chandelier from a Polish artist. It cuts stunning patterns on the peel that do not repeat.
11. Bicycle parts chandelier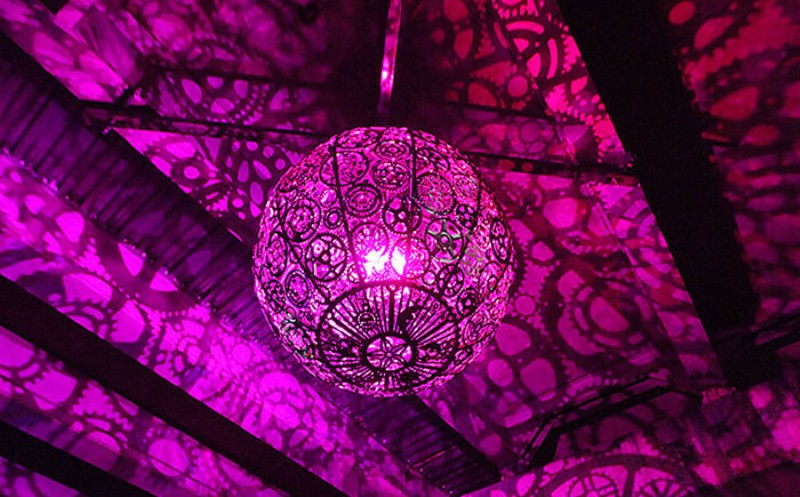 Texas-based artists Joe O'Connell and Blessing Hancock used old bicycle parts to build stunning lights and hang them in a tunnel under the track.
12. Chandelier "Forest"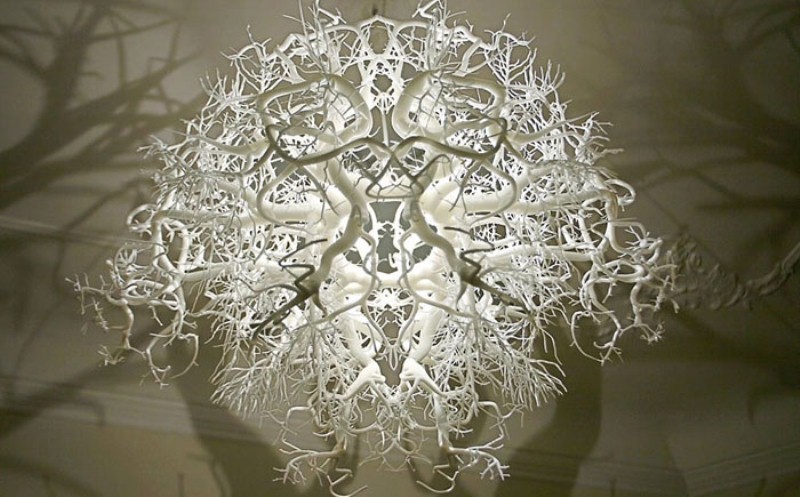 Tyra Hilden and Pio Diaz have their own vision of the problem of lighting housing. Thanks to their lamps, the room becomes like a forest. All walls come to life and turn into trees.