Do you want to equip an office at home? What's not to be missed? How to skillfully divide the space so that it can fulfill many functions is it a cozy living room and a room suitable for work? Or maybe it's better to allocate a separate space for a home office? Answers in the article.
A functional and ergonomic home office is the key to intensive and productive work in a pleasant atmosphere.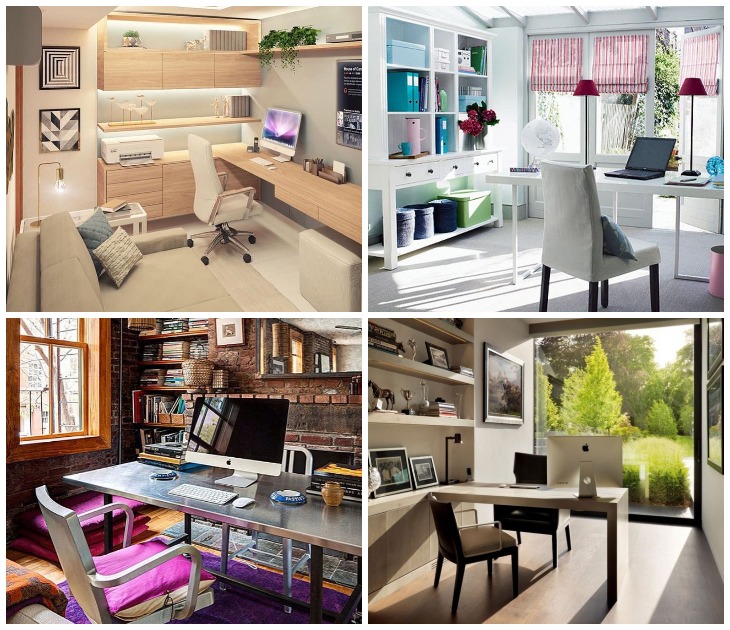 Do you work from home and want to be able to work hard in your home office in a pleasant atmosphere? Regardless of which interior design you choose energy-efficient and modern, or maybe something that resembles a villa. You can equip a cozy office that will allow you to fully devote yourself to work. How to do it?
Home Office – How to design it?
An office at home is a dream come true for many, especially those who work remotely or manage individual projects. For example, are you building a home and want it to meet all your expectations allowing you to relax, spend time with your family, and at the same time provide space to work? A home office can be organized intelligently with a few simple tricks. First of all, you should think about whether to allocate a separate room for the office or divide the space that is occupied by the living room, bedroom, or other room.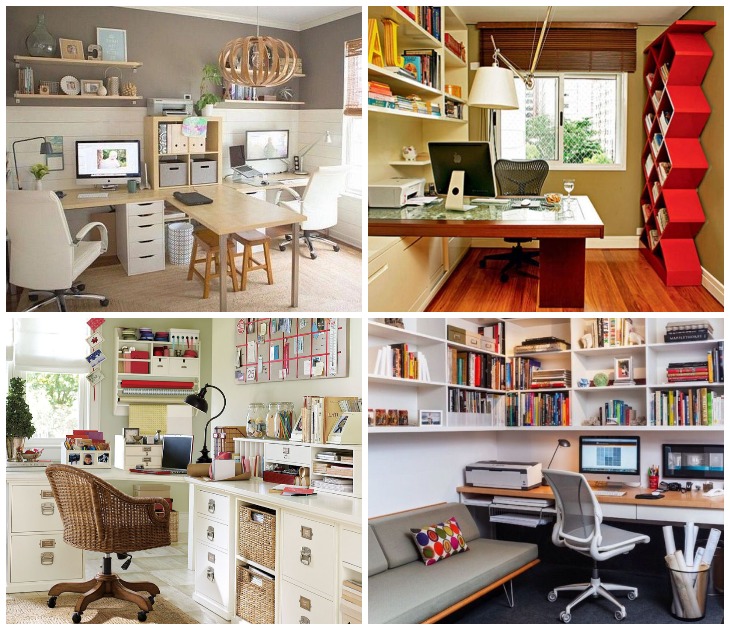 You must remember that a lot depends on the type of project and the size of the property. How to equip a home office so that it is fully functional is it better to have a separate office or a common space? There is no single answer to this question – much depends on imagination, needs, and intentions.
How much space does a home office need?
The size of the office should depend on the nature of the work being performed. If you are going to receive clients or patients in the office. It seems necessary to allocate a separate room for this purpose, preferably with a separate entrance. Thanks to this, people who come to the office will feel more comfortable. And your family as well.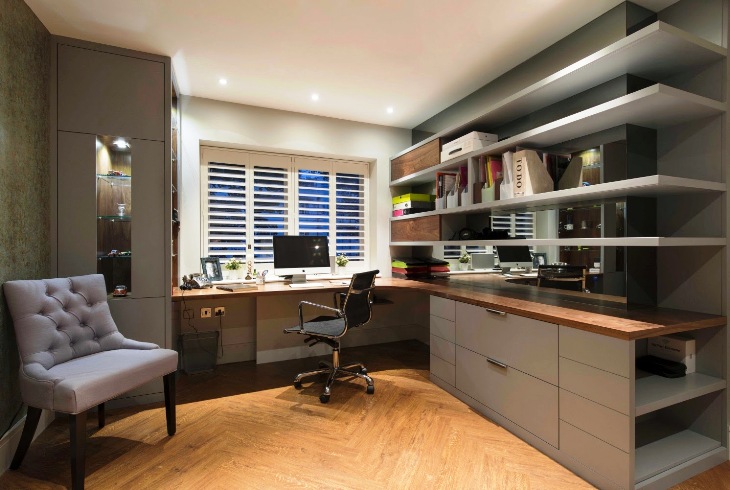 However, if you are doing completely remote work, for example, you are a designer, programmer, copywriter, or you have a translation agency that works online. It is quite reasonable to allocate a workspace in one of the rooms. How to properly design an office at home to meet all your expectations?
How to properly divide the space for an office at home?
A home office in the living room is an option for people. Who cannot afford to arrange an office in a separate room? Contrary to its appearance, it is not difficult to equip the space just apply a few simple techniques.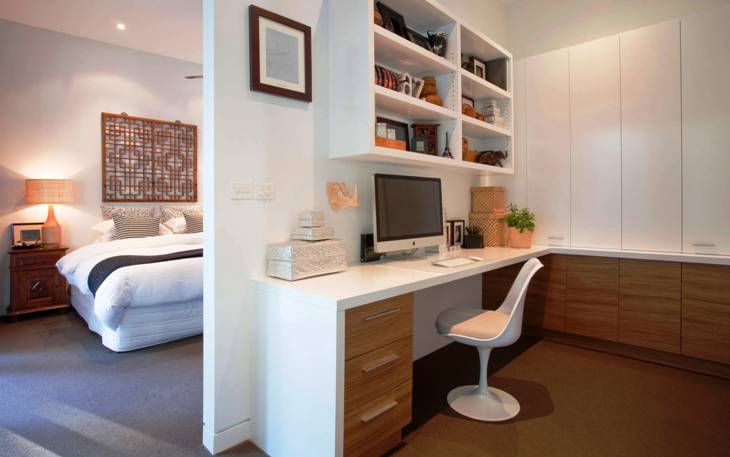 One of the most important is to separate the office space from the sitting area. So that the homeowners lounging on the couch don't interfere with your official duties. Moving the desk under the window, dividing the space with a bookcase there are many ideas.
If you want to divide the space, it is worth playing with colors and using different paint in the living area and another in the office area. Thus, you can emphasize the division into two zones residential and office.
An attic home office would also be a great idea. Unlike the living room, the room on the top floor is more conducive to concentration and hard work. There is a hope that nothing will distract you.
Interior Design
As mentioned above, a home office can have many faces, and its appearance and character should depend on the type of work being performed. People who want to equip an office at home can choose from various solutions an office combined with a living room, bedroom, home library, decorated as a separate room, arranged in the attic, and on warm days even on the terrace.
How do you organize your home office so that it allows you to fully concentrate and allows hours of hard work? First of all, ergonomic furniture, adapted to the height of the person working in the office, is important a large desk, a comfortable chair, a footrest.
Book decor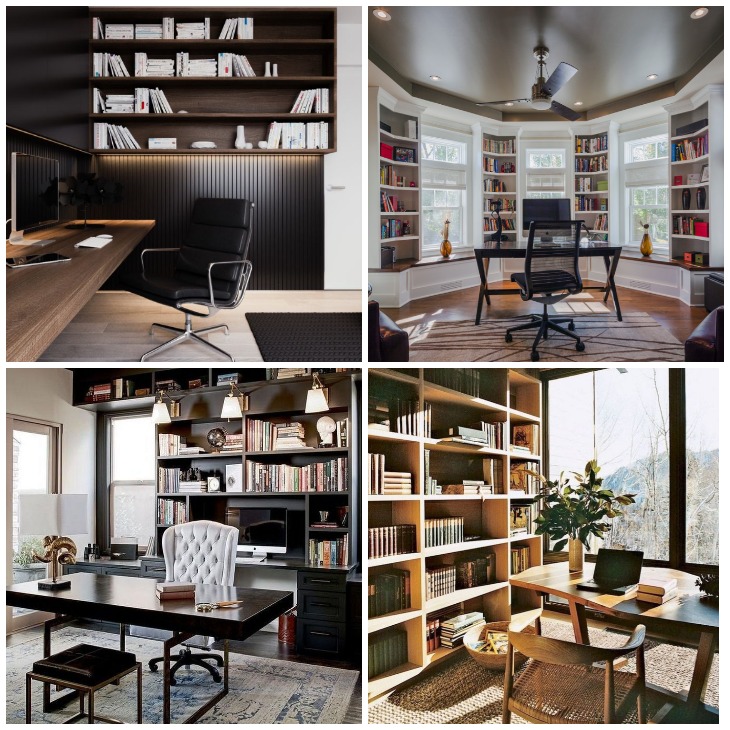 Regardless of whether you are arranging a small or spacious office at home. The organization of the space should force you to perform your duties responsibly. Combining an office with a library is also a good idea surrounded by books will make it easier for you to concentrate.
How do you choose the right lighting?
Do not forget about lighting, preferably natural. So a place for work should be allocated right by the window. On cloudy days and in the evening hours spent at work, a table lamp is also useful to illuminate the tabletop.
Already have an idea for a home office, but want to clarify the details? Start with the right lighting. Would be warm light or cool light better? Cool shades are more conducive to concentration, but not for everyone. Therefore, it is better to choose a neutral light.
After you have chosen the most suitable shade, choose the type of lighting. You will definitely need a central light, that is, a lamp located on the ceiling. However, in a home office, one should not forget about a small lamp, such as an LED lamp, installed on the table.
Which furniture to choose from?
An ergonomically designed home office should have a comfortable desk with a large tabletop. On which you can place all the items and devices necessary for work a monitor, keyboard, computer mouse, document trays, a lamp, as well as a telephone or even a coffee cup.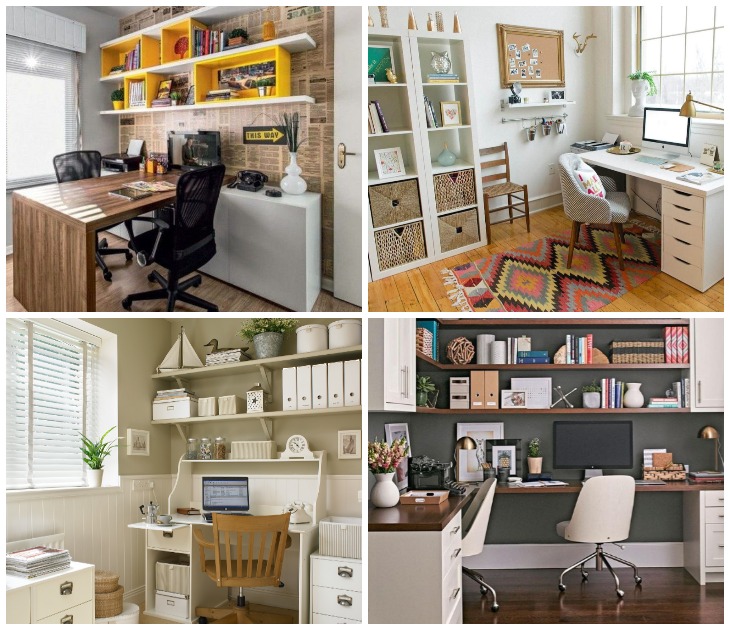 The writing desk should be equipped with drawers or shelves for storing office supplies stamps, pens, staplers, and other items. Also important is a comfortable chair with casters with adequate spine support, armrests, and 360-degree rotation. In a home office, a filing rack or other piece of furniture is also useful for storing important papers.
Remember that there are many ideas on how to organize a workplace at home. Furniture in the room should provide comfort while working, promote concentration, and allow you to carry out duties for many hours without back pain.
In what style to decorate the office interior?
The arrangement of a home office should be in harmony with other rooms. If you have a traditional-style house or focus on modern design, then you should take care of a uniform design style.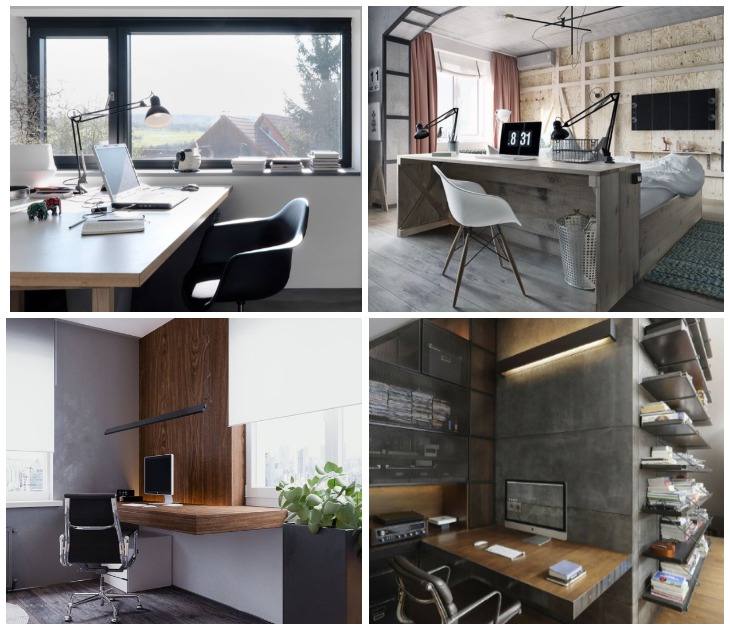 Do you want to decorate your office in a modern style, for example, in the style of minimalism or industrial? In such a space, black furniture is perfect, which will emphasize the character of the room. A metal writing desk, a designer ladder shelf painted with powder paint, and a light bulb shaped ceiling lamp are a great idea for a home office.
Or maybe you are interested in stylish interior design because in such a space you feel best? If you have an artistic or creative profession, such as a fashion designer, writer, or lifestyle blogger, choose furniture that will inspire you to work. A Scandinavian-style wooden table, white baseboards, decorative stucco on the wall are the elements that will give the office the right character.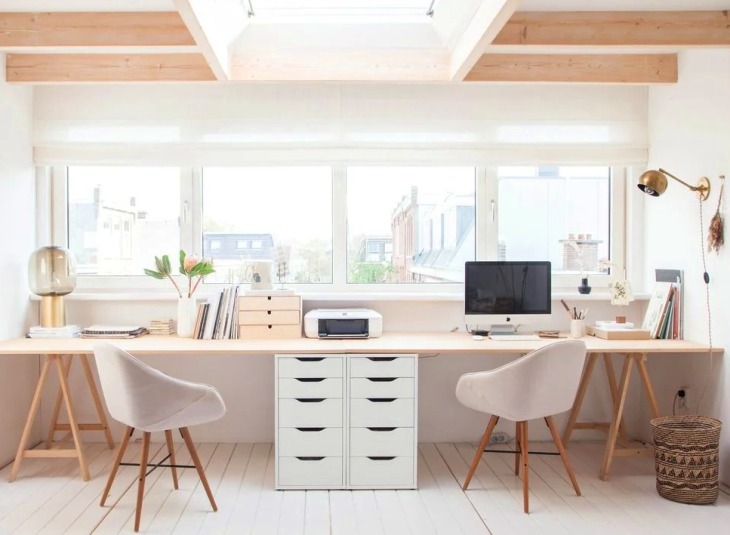 The elegant interior design will reflect your personality and become a place where you can easily focus. Regardless of the style in which your home office will be decorated. A location that matches your character will allow you to happily do your job.
Expenses
The cost of an idea is another important point that people. Who wants to equip an office at home take into account. What costs should you focus on? Much depends on the type of office space desired costs increase. When setting up a separate office and decrease. It is a single space with a living room or other part of the house. When equipping an office at home, remember that expenses will be generated not only by furniture but also by accessories, lighting, and even the paint you will use to paint the office.