You can make your home a little more comfortable and beautiful with the help of various crafts. This requires a little imagination, time, and a good mood. Well if nothing comes to mind, then use the ideas below. Here are 12 beautiful home crafts that will decorate and make it cozy!
1. Creative Jewelry Box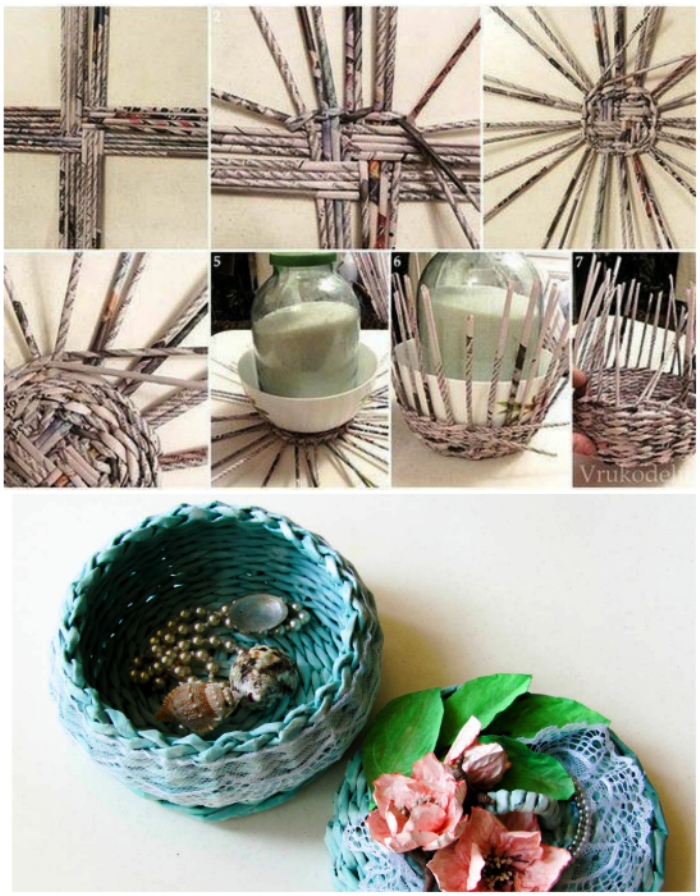 A small, creative box for storing jewelry and cute little things. Which can be made from strips of regular newspapers or magazines.
2. Bouquet of flowers from plastic spoons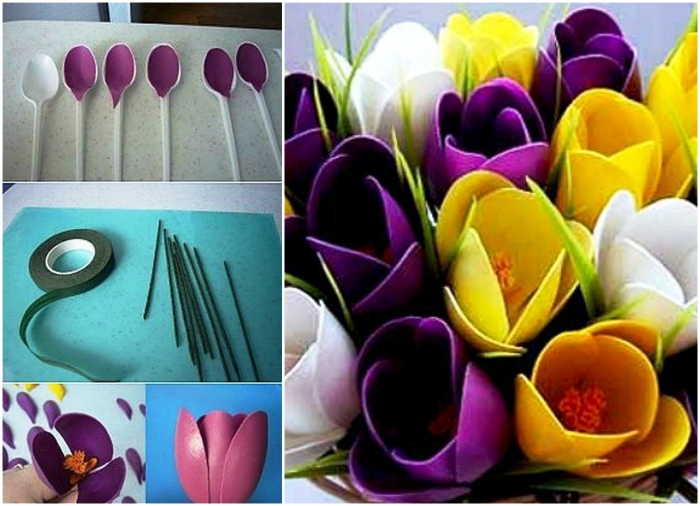 Ordinary plastic spoons are excellent craft materials. From them, you can make such a beautiful bunch of non-fading crocuses and tulips.
3. Composition of Flowers, Threads, and Nails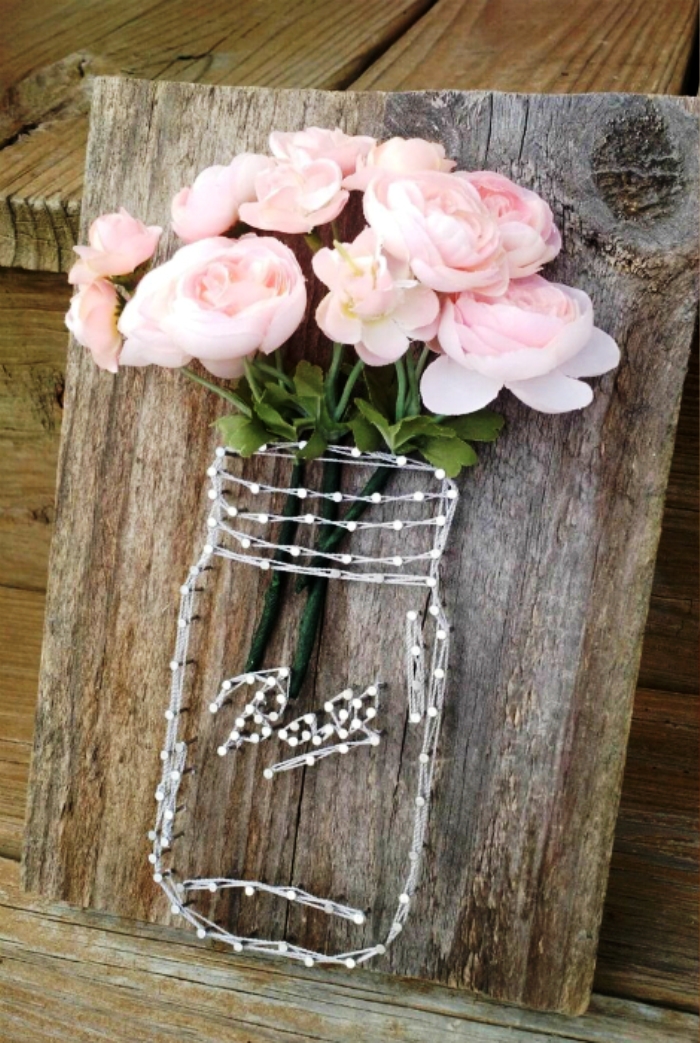 From plywood, threads, nails, and a few artificial flowers. You can make an amazing craft for your home using the popular string art technique. Which will become a real highlight of any space.
4. Beautiful glass vases for flowers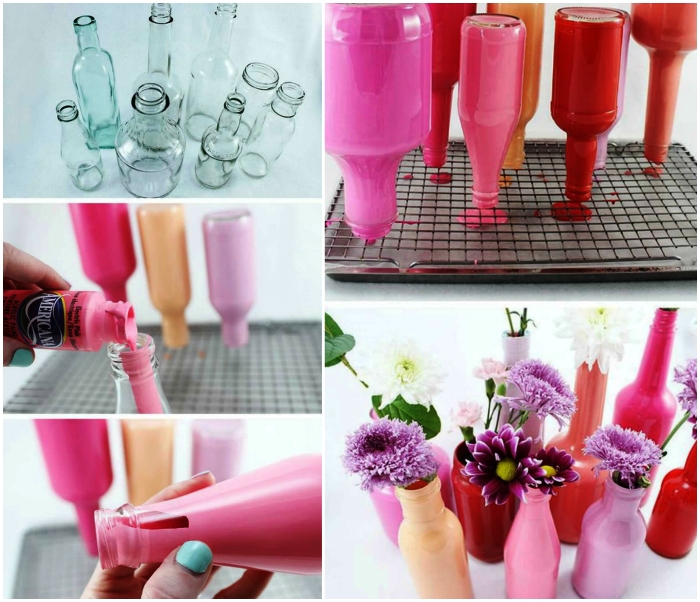 Use special paints to transform any glass containers into bright vases for flowers and home decor.
5. organizer from old jeans
Old jeans pocket can be used to create original and practical wall organizers. To do this, attach them to a regular sewing hoop and use them for storing small items.
6. Homemade candles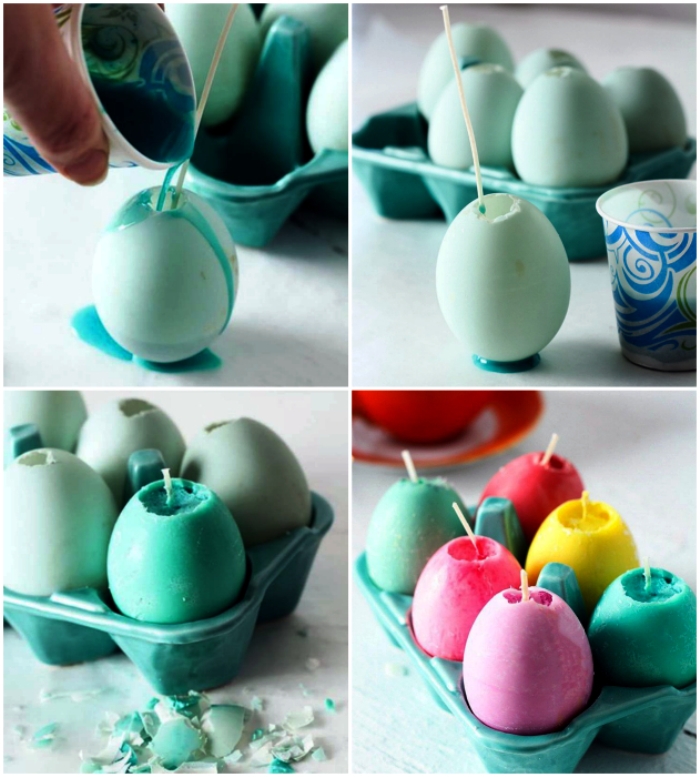 Empty eggshells can be used to create original decorative candles. That will be especially relevant on the eve of Easter.
7. Door wreath of flowers and shells
A vibrant wreath that can be made from a round base, artificial flowers, and seashells, are used to decorate a wall or door at home.
8. Adorable Paper Flower Mobile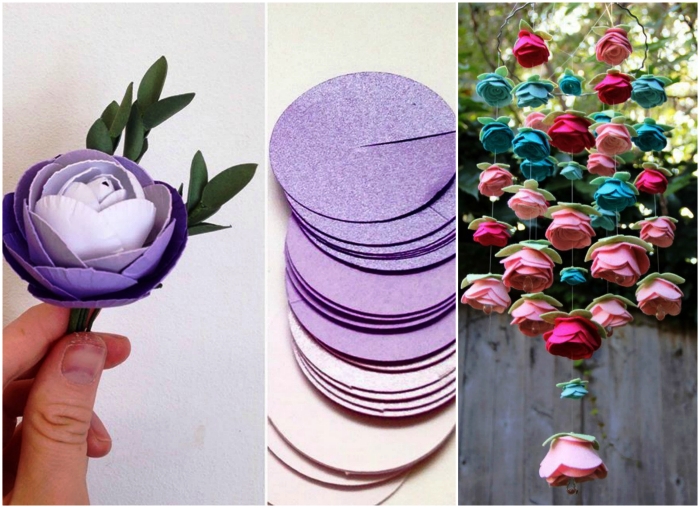 Colored paper, thread, and wire can be used to make a charming mobile. That will become a stunning craft in any room and bring a bright spring touch to the interior.
9. Cactuses from stones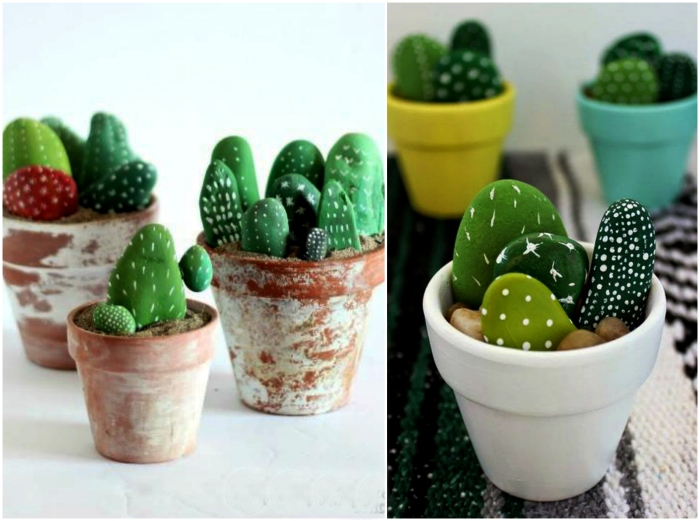 Use empty flower pots and small stones painted in different shades of green to create fun fake cacti. That makes a wonderful window sill craft without any hassle.
10. Tissue Toilet Paper Holder
From small pieces of bright fabric, you can sew a funny toilet paper holder. Which will become an original and practical decoration of the bathroom.
11. Beautiful Tapestries Made Of Thread
Thick threads can be used to weave a unique tapestry using the macrame technique. Which will become a beautiful craft for a bedroom or living room.
12. Knitted Pillow Cases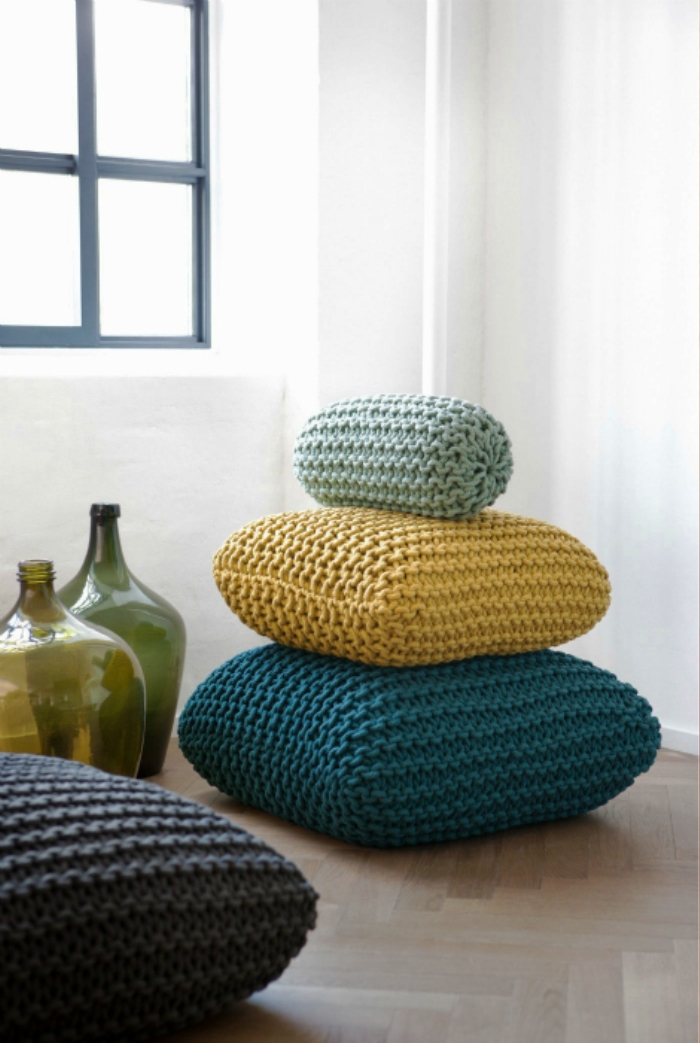 Thick yarn in warm shades can be used to knit wonderful pillowcases for cushions. That will become a cozy decoration for any space.