In anticipation of the New Year's holidays, it is customary to decorate the hallway and living room. However, if the interior design of the bedroom is stylized in the same spirit as these rooms. Then there will be a more festive mood in the house.
The easiest way to decorate your bedroom for the New Year 2021 is to buy bedding with a matching print. Decorative pillows, bedspreads, and throws with New Year's patterns and appliqués will keep the Christmas spirit in the bedroom.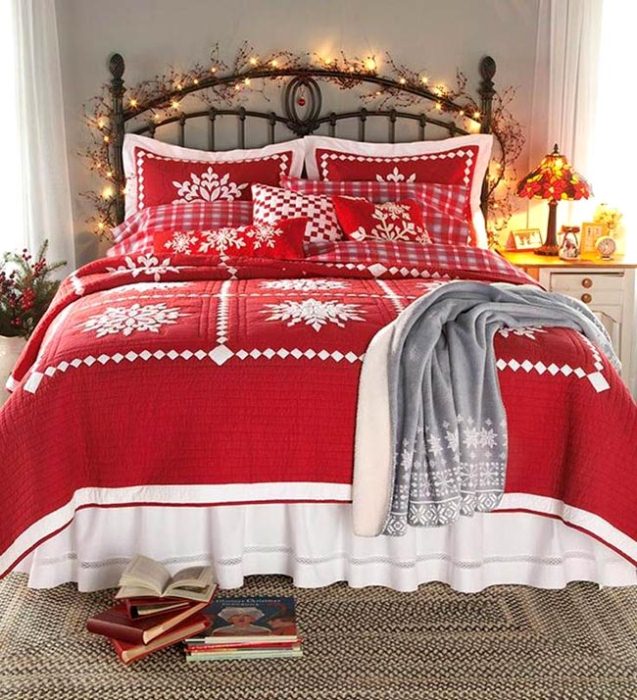 You can decorate the head of the bed with garlands and then, on New Year's Eve, it will not be so hard to part with the room where the tree is installed. Although for those who appreciate the forest beauty, the option of installing a small Christmas tree in the bedroom is suitable.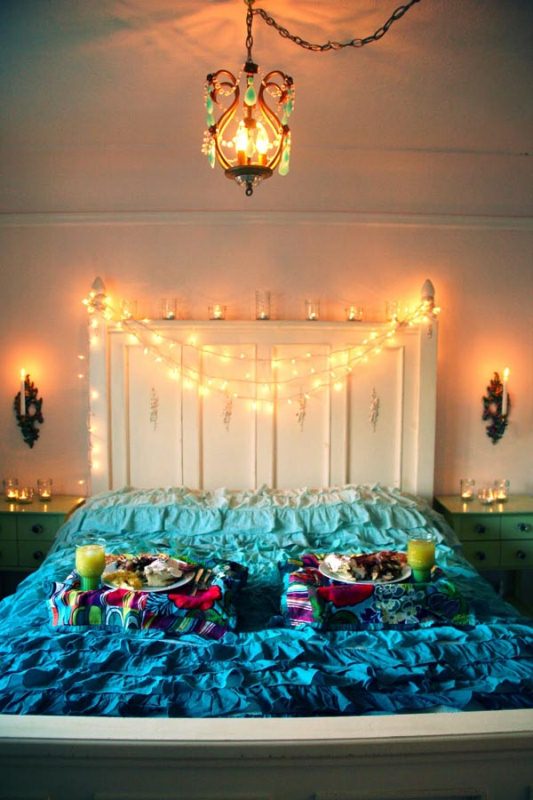 Cute decorative things will be relevant as a bedroom decoration for the New Year 2021. Christmas tree decorations tied on long ribbons will decorate the walls and ceiling space, and laid out in vases will decorate the shelves. Candlesticks and beautiful candles will add a festive mood and a romantic mood. It will make scented candles, the most current aromas are orange, herringbone, cinnamon.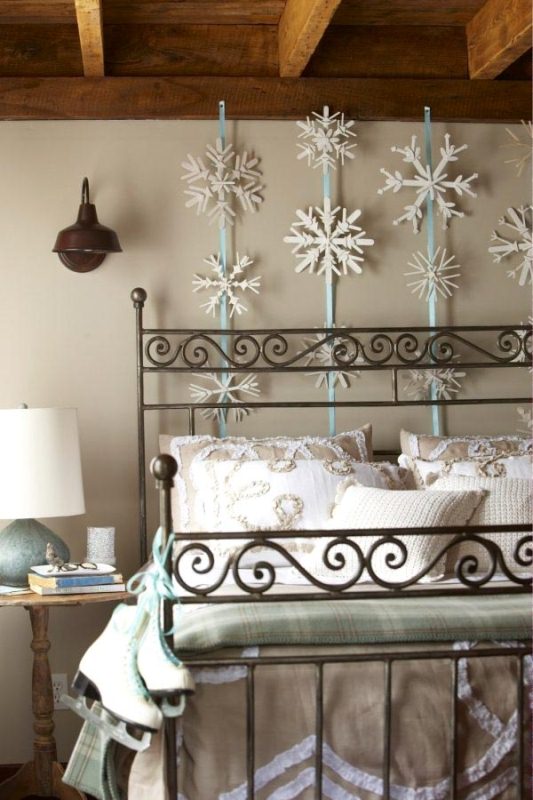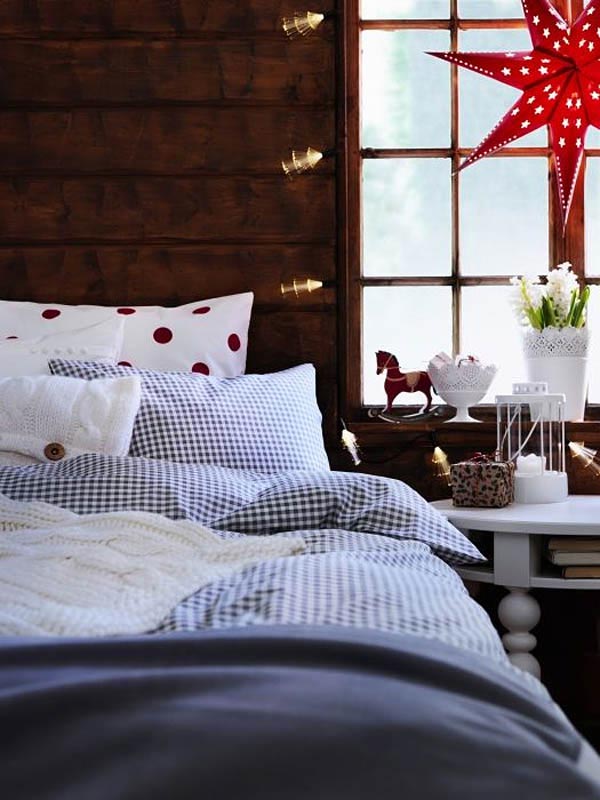 You can decorate the bedroom in traditional New Year colors green, red or blue. You can add a little vanilla and decorate the room in pastel colors. Gold tones are also perfect for this celebration.
Don't create complex compositions. To decorate the bedroom for New Year 2021, socks for gifts from Santa Claus, tinsel, snowflakes, watches, Christmas wreaths, and various themed decorations are suitable. Beautifully designed boxes will also be relevant during the holidays. The branches of the Christmas tree are wonderful decorations in themselves, and they also give off a subtle New Year scent.