How to decorate an office for the New Year 2021? " now is the time to ask this question. We spend most of our time at work. New Year's Eve is no exception. Therefore, it is so important to create a New Year's atmosphere in your office in order to properly tune in to the desired mood. At the same time, the decoration of the office is somewhat different from the basics of decorating a residential apartment. In this case, certain requirements are imposed on the cabinet.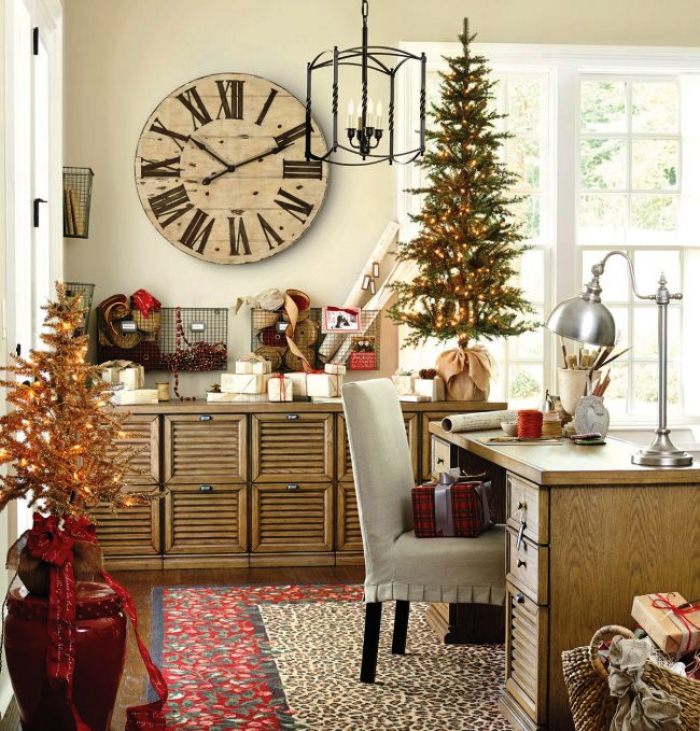 And if in the office you receive clients or business partners, and the rules provide for a business style in everything, then in this case you should be extremely careful when decorating the office. Finally, we should not forget that those decorations that are appropriate at home are completely unacceptable in the office. In addition, if you share an office with colleagues, then their opinion should be taken into account.
At the same time, the requirements for the office that are established at your workplace do not oblige you to completely abandon New Year's decorations!
Key rules for decorating the New Year's office
When decorating an office in New Year's style, you should adhere to the basic rules so as not to turn the office into a booth. Among them, we note two main ones:
Abandon the large-scale use of tinsel.

Try to avoid decorating windows with snowflakes.

Adhere to a uniform color concept.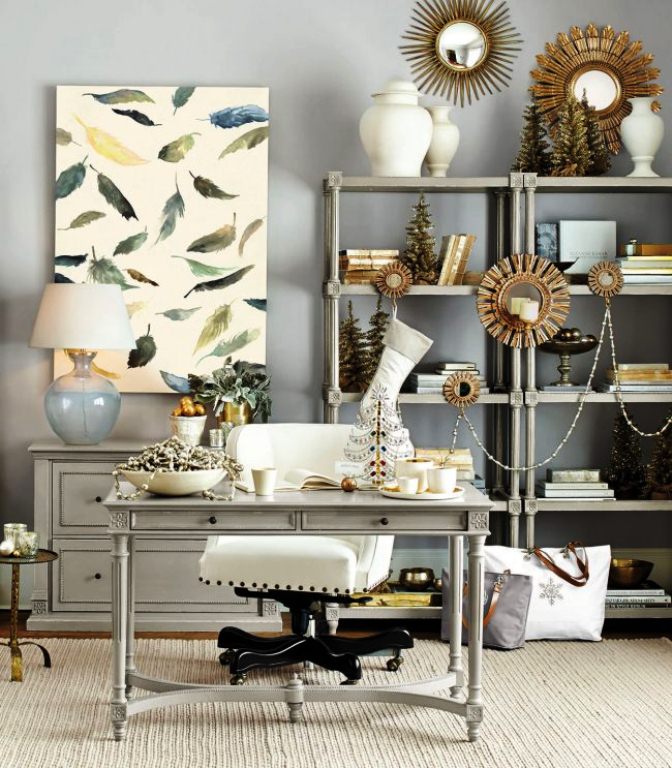 Entire office decoration
The easiest and most effective way to decorate an office is to resort to the professional services of a designer. In this case, you will get beautiful, festive decor, and not separate, scattered, and unsightly decorations. It makes sense to use this method if your office is focused on expanding your client base, raising your reputation, and strengthening your market position. In this case, it makes sense to contact one of the many holiday agencies, which will take all the trouble of decorating your office.
Typical decor options offered by holiday agencies for office decoration:
Variety of artificial trees.
garlands of paper, spruce or pine branches, decorated with rowan branches, tangerines, cones, or other decorative elements;
Pine arches (which will look great in doorways).

New Year's compositions of fir branches, bows, tangerines, and flowers in baskets.
Light garlands and figurines

Balloons inflated with helium

Elements of New Year's decor made of foam and felt

Fabric for draperies.
One of the latest trends is creating a selfie area. As a rule, this trend is more relevant for cafes and entertainment establishments, but why not take advantage of their experience? This will create a positive workplace environment, and if you are busy serving clients, the number of clients will captivate. In this case, the likelihood that they will take your advertising brochures with them increases. They will definitely remember you for a long time and distinguish you from competitors.
Now you know how to beautifully decorate your office for the New Year 2021. A little imagination and joint work – and you will definitely get a festive office decoration that is in no way inferior to the masterpieces of professional designers. In such a festive atmosphere, you can celebrate the upcoming holidays with a friendly team.